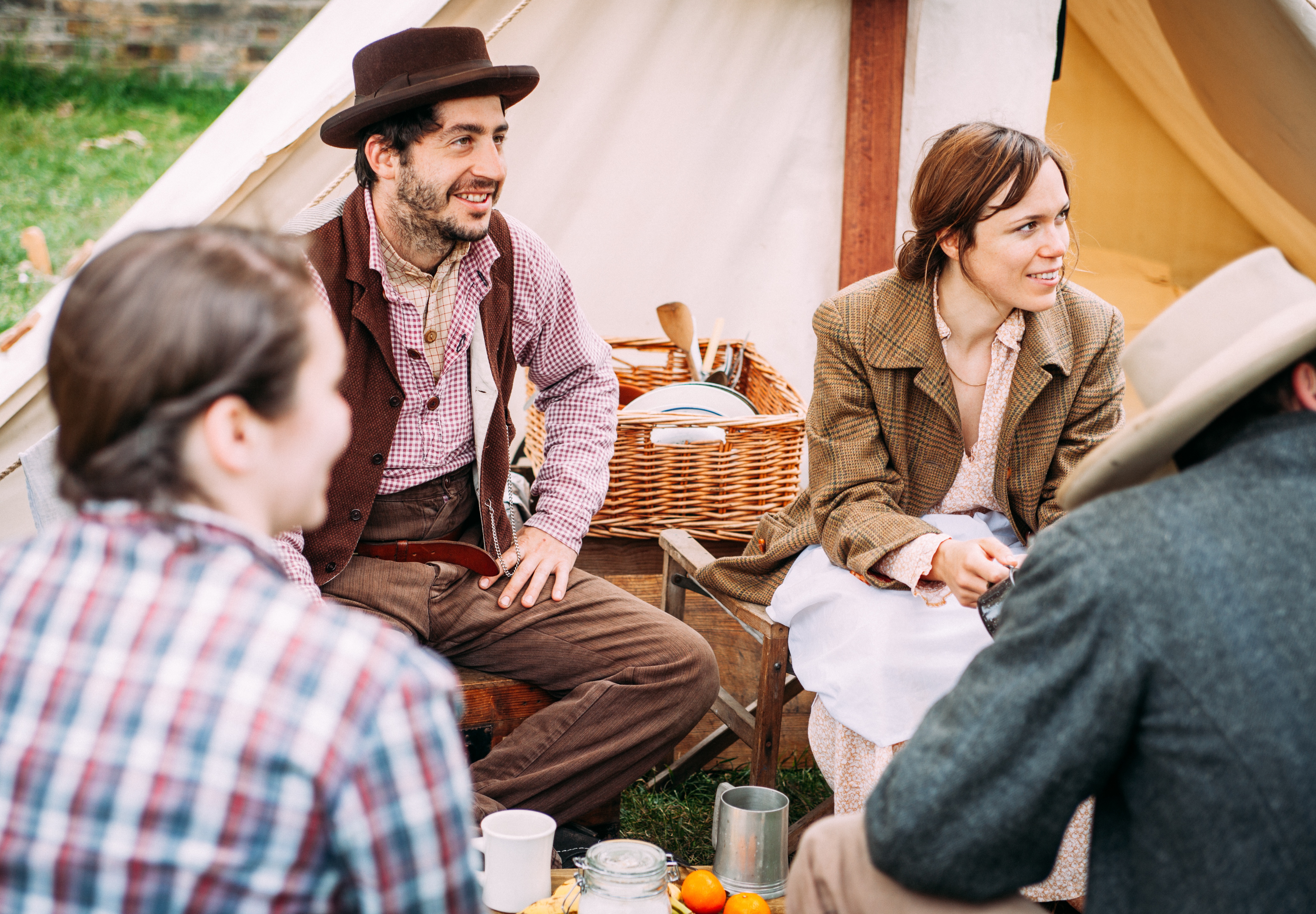 Writing is a form of art. Even when you're working on a scientific essay, you need to find the perfectly fitting formulations to get your point across. Next to motivation and determination, what do you need to fulfill such writing tasks? Exactly, inspiration!
For essays or school work, writing inspiration may be found in the subject itself. But especially when you are writing fiction (for example for NaNoWriMo), you need a lot of inspiration and imagination on your way. Scenes and plots have to be entwined and brought into a logical order. Solutions to problems have to be found, realistic conflicts have to be created. What if you are lacking the inspiration though?
We at Ambient-Mixer.com have a solution: draw writing inspiration from ambient noise!
Ambient Noise For Writing Inspiration
It may not come as a surprise to you that music can help you focus. Not only does it drown out unwanted noise, but music can also help you remember things like dates, concepts, vocabulary and such a lot better while studying. Of course, there are also certain environments that help you to concentrate on the task at hand, including writing. Yet, what's all concentration and focus worth when you do not have the inspiration to write?
Yes, music and ambient noise can help here too. You can draw inspiration from lyrics in popular or your favorite songs, of course. But have you ever considered ambient noise to boost your inspiration? We are not talking about the annoying dog barking outside or the squeaking ceiling fan. In fact, such unwanted noises can be easily drowned out by using the "right" ambient noise!
Following, we gathered some ambient noise themes that can help you to:
drown out unwanted ambient noise
concentrate on your writing
boost your imagination
get inspired for the scene you are writing
Read also:
Nature Sounds
There is a weather for every mood. Rain, sunshine, snow, storms, thunder – when you need to be in a certain modd for writing, try to get into the mood by natural sounds. They can calm you, rile you aup or even make you scared. At least a tiny bit. Different environments like a beach, a forest or a wide grassland can help you to get a certain feeling that you need for your writing.
Examples:

Country Thunderstorm

Forest Walk – Daylight

Beach Vacation

Rainy Day
Ambient Noise Inspired By Movies, Series & Books
There is nothing wrong with drawing inspiration from other people's work! Getting inspired is different from stealing or copying. You do not copy the words or style or ideas of a person 1-to-1. Instead, you take their ideas and turn them into something completely new, find new solutions for their problems, think of different outcomes for their conflicts.
For generations, books, movies and series have inspired one another. Take the Netflix Original "Stranger Things" for example. Without Steven Spielberg's E.T. and other 80's pop culture, we would have never gotten such an amazing TV series!
Don't feel bad when you thus draw inspiration from your favorite movie, a TV series that got you hooked, or a book that moved you. Our users have created a wide variety of ambient noise mixes based on their favorite series, book or movie. The following are just some few examples.
Examples:

Harry PotterOn the Hogwarts Express

Doctor WhoInside the Tardis

Game of ThronesWinterfell

Star WarsNight at the Death Star

DiscworldAnkh-Morpork

The Walking Dead
Daryl

Marvel's Avengers
Hydra Torture Room

Musicals
Phantom of the Opera
Read more about ambient noise mixes inspired by:
Ambient Noise Inspired By Video & Board Games
Books and movies are not the only way to get fiction to the masses. Nowadays almost every home has a gaming console. Video games but also board games are a way to tell a story interactively. The player can actively shape the outcome of the game or be a part of the story itself.
Thus, why not draw inspiration from video games, board games or RPG campaigns either?
Examples:

Arcade Games
1980s Arcade

The Elder Scrolls
Skyrim Atmosphere

Zombicide
Zombicide

Descent
First Blood

D&D
Stagfall

RPG
Bar/Tavern

World of Warcraft
Stormwind

Settlers of Catan
Settlers of Catan
Horror, Fantasy, Sci-Fi & Steampunk Sounds
Writing fiction enables us to venture into worlds that do not exist. A world of living machines, monsters, sentinent objects, horrifying terrors, and so on. If you are writing a story set in another world, try out these ambient mixes for fantasy or sci-fi worlds. Grinding gears and the huffing of engines may be the inspiration you need for your steampunk novel. Or are you writing a horror story? Scare yourself with ambiances that leave open what exactly is watching you from the dark.
Examples:

Elements of Magic

Open Space Port

Haunted House

Airship
Find more sounds inspired by unreal settings:
---
More articles about writing & music: