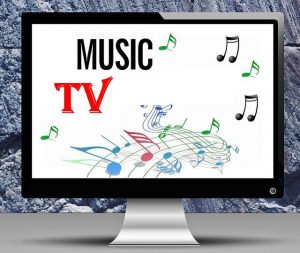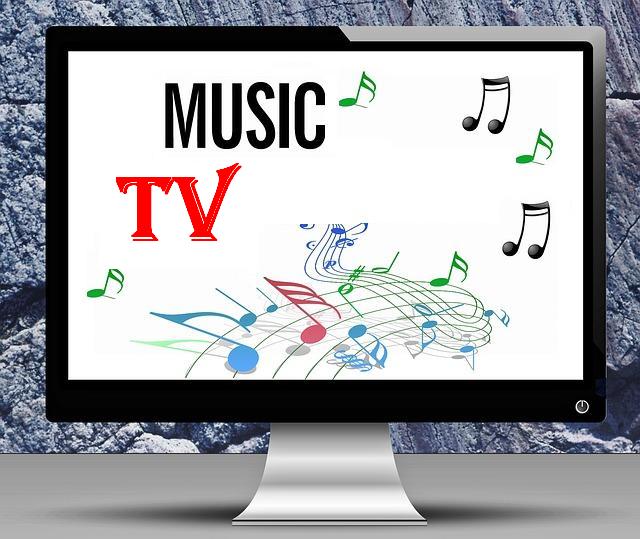 We all have our favorite TV shows for a variety of reasons. Whether it's due to an actor or actress, the story line or because it's funny or sad, there are lots of factors that makes us tune in. In many cases, we love our TV shows because of the great music on them as well. A lot of shows change their tracks with every episode; some at the beginning, others at the end. No matter what, every once in awhile, they each play songs that capture our attention. On top of the TV show, we also enjoy the music.
In many cases, some shows gain more popularity due to the music content on them. The following article contains a list of ten TV shows with awesome music in them. Chances are you will find a favorite or two of yours. Or it could be one that you may not have heard of and will check out later just to hear great music.
The Walking Dead (AMC)
The zombie apocalyptic hit show has become a huge hit with millions of followers. Aside from loving the show for what it offers, viewers also enjoy the great music with each episode. Some of the songs include –
Lead Me Home – Jamie N. Commons
Oats In The Water – Ben Howard
Serpents (Basement) – Sharon Van Etten
The Last Pale Light In the West – Ben Nichols
Tomorrow Is a Long Time – Bob Dylan
Don't miss checking out Ambient Music Inspired By TV Series
True Detective (HBO)
In its first and second season, True Detective on HBO, has delivered some really awesome and titillating music tracks. This real whodunit with an all star cast – which changes every season – has found a great audience following.  Some of the best songs thus far include –
The Only Thing Worth Fighting For – Lera Lynn
Stand By Me – The Staple Singers
Angel Of The Morning – Juice Newton
I'm A One-Woman Man – Johnny Horton
Kill! – The Raveonettes
Fargo (FX)
Based on the Hollywood hit movie with the same name, the Fargo TV version is very popular as well. This award winning limited series has served a lot of music worth listening to over and over again. List includes –
Sweet Dreams – Patsy Cline
Go To Sleep You Little Baby – Noah Hawley
Reunion – Bobbie Gentry
The Eve of the War (Album Version) Jeff Wayne, Richard Burton, Justin Hayward.
Oh Well – Pt. 1 (Live Version) – Fleetwood Mac
I love Your – J.C. Akins
Orange Is The New Black – NetFlix
This show became an instant hit for Netflix and it is now in it's 5th season. Apart from being very entertaining, the show also offers viewers some cook songs leaving many searching to hear them again. The list includes –
Almost Paradise – Mike Reno and Ann Wilson
You've Got Time – Regina Spektor
Let Me Be – The Turtles
Pulaski at Night – Andrew Bird
Crazy Eyes For You – Bobby Hamilton
The Leftovers (HBO)
The highly acclaimed series from HBO The Leftovers has been described as frustrating, depressing and bleak by some. Yet at times it is also very exciting while tugging at your emotions. The songs used in the show play a large part of that as well. Some of the tracks are –
I've Got Dreams To Remember – Otis Redding
Let the Mystery Be – Iris Dement
How Can You Mend a Broken Heart – Al Green
Wade In The Water (Album Version) – The Staple Singers
I am a Rock – Simon & Garfunkel
Kiss On My List (Remastered) – Daryl Hall & John Oates
Empire (Fox)
Of course a TV show based on the stories of music producers, artists and others connected to the music industry is bound to have great tracks on it. Empire (Fox) has thus far delivered some really amazing soundtracks for viewers to enjoy even after the show is over. The hits include –
Adios – Tiana
Drip Drop – Hakeem
Keep Your Money – Jamal
No Doubt About It – Jamal and Pitbull
Live in the Moment – Jamal and Hakeem
Keep It Movin – Teyana featuring Hakeem
Vinyl (HBO)
Vinyl is the 3rd show on the list for the HBO network chosen due it's great soundtracks it offers viewers. It should be as no surprised since the name Vinyl refers to records as well as the story line. Below are some of the great songs delivered thus far –
Suspicious Minds – Dee Dee Warwick
All The Way From Memphis – Mott the Hoople
The World Is Yours – Ty Taylor
I Like It Like That – Chris Kenner
Stranded In The Jungle – David Johansen
Nasty Bits – Rotten Apple
Girls (HBO)
It appears as if HBO is onto something when they produce their shows. The hit series Girls is the 4th on our list from the network. Based on the story of 4 girls in their early 20's, viewers are given a look into the everyday situations they face. The show offers a great amount of music which you can enjoy such as –
Stepping Stone – Duffy
Steal My Sunshine – Len
She's Got You – Patsy Cline
Heartbeats – The Knife
Wishers And Stars – Harper Simon
Problem – Ariana Grande, Iggy Azalea
Slave To Love – Bryan Ferry
Just Ain't Gonna Work Out – Mayer Hawthorne
Breaking Bad (AMC)
Although the show has already ended, this tremendously popular series kept audiences tuning in every week for five whole seasons. The highly acclaimed series told the story of a chemistry teacher who turned into a drug lord. His rise and demise had many wishing the show was still on. The songs on the show also made it very popular. Some of those hits include –
Lily Of The Valley – Queen
Didn't I – Darondo
The Crystal Ship – The Doors
Truth – Alexander
He Venido – Los Zafiros
El Paso – Marty Robbins
You may also enjoy reading How The Combination Of Music And Videos Changed Us
Scrubs (ABC)
This funny and entertaining hit show based on the lives of a group of medical students lasted 9 seasons on TV. There was so much to enjoy on this popular and hilarious series, including some great music. In fact, this show used those awesome songs to help tell the story in many episodes.
The list includes –
Overkill – Colin Hay
Hallelujah – John Cale
Question – Old 97's
Closer – Joshua Radin
One Thing – Finger Eleven
Fighting For My Love – Nil Lara