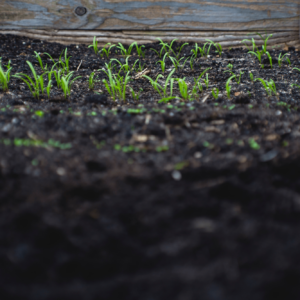 There are four elements that are regarded as classical elements. Sometimes they vary, sometimes there are five or six. In many traditions all over the globe – and time – four of them occur again and again. These are:
In Asian, ancient Greek, and Roman, but also in modern practices, the element earth is used for different purposes. As background sounds, they can serve in mindfulness and meditation, for rituals and drawing sessions, for either writing or reading.
Let's have a look at the element EARTH and sounds that represent it.
What Is The Earth Element?
Earth is one of the classical Elements in different Asian, Western, and African traditions. It's often directly linked to the Mother Earth deity in the different traditions. Of course, it's also part of (neo) pagan and Wicca rituals and workings.

A downward-pointing triangle with a horizontal line bisecting it is used for the alchemical symbol of the element. The cardinal direction associated with Earth the most is north. In Tarot, the suit of coins or pentacles represents Earth (following Rider Waite).
Earth is commonly regarded as being a feminine element and linked to nurturing and strength. It represents adulthood in a human's life as well as the season of autumn/fall.
Best Different Earth Sounds
Earth can be looked at in different aspects. On one hand, it's the soil that nourishes plants, and the "dirt" we walk on. On the other hand, this very planet we live on is called earth.
Naturally, earth can represent different moods and states. In general, earth is a homely, comforting, and grounding element, but it also has the potential to shake you up – literally.
Only some of the commonly used sounds can include:
Planet Earth
Forests
Underground & Caves
Earthquakes
Gardening
Find exactly what you need for any specific moment.
Top 10 Earth Element Ambient Noise Mixes
The following atmospheres from Ambient-Mixer.com give you a tiny overview of what is possible when trying to express the element of earth in an audible way. Of course, you can visit the site and look for more or even create your very own!