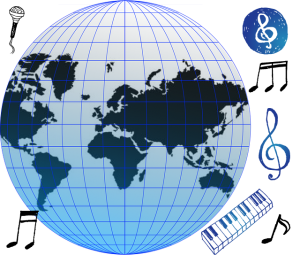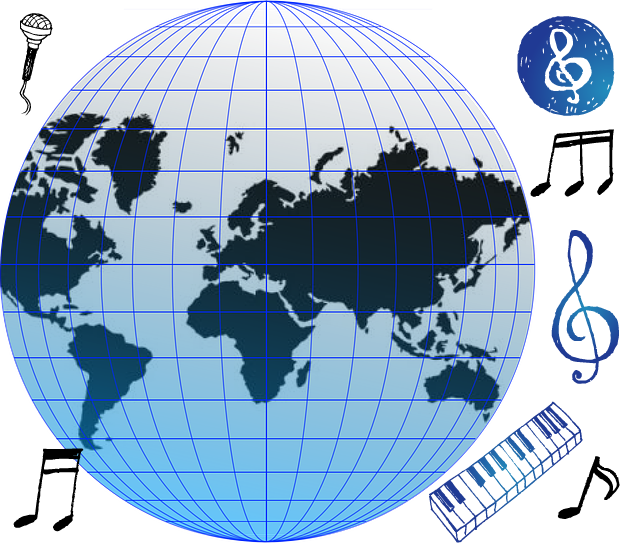 We have all heard it said that music is the universal language of the world and for a good reason. Music can transcend or break through any language barrier. You don't really have to speak a certain language, or understand it, to love their music. The reality is that there are many different types of music genres around the world. That is part of what makes music so beautiful that we can all enjoy music from other cultures.
These music genres from around the world are some of the most popular out there. Every country has its own type of music and a way that they play, listen and dance to it. There are some countries that have more cultural diversity in their music. These countries tend to have a deeper, stronger root in whatever music genre they have claimed as their own. The great thing about the different types of music from around the world is that we can all enjoy them no matter where we are from.
United States
The US has a multicultural and long list of music genres that the people listen to. Unlike certain countries, there are dozens of music genres that are loved by many in the United States. Some of these include the following:
Country

Rock

Metal

Punk

Hip Hop

Blues

Gospel

Pop

R&B

Soul
Here are 8 Awesome Reasons Why You Should Listen To Music Daily
Out of all of these music genres in the USA, Rock leads the way as far as popularity at 30%. Second place belongs to R&B and Hip-Hop at 22% and Pop is in third place with 19%. Country is fourth at 10%. No matter which genre is your favorite, if you are from the United States, then you have many music genres to claim as your own or love.
Latin America
Latin American culture has several different music genres to claim as its own. That's in part due to there being so many different countries that make up part of Latin America. For the most part, Salsa leads the way as one of the most popular genres since it is loved and followed in numerous countries such as:
Colombia

Cuba

Puerto Rico

Dominican Republic

Mexico

Costa Rica

Venezuela

El Salvador

Nicaragua
Still, even though salsa is loved in these Latin American countries, they sometimes have their own variation of it. In addition, some of them have other music genres that they follow as well. Other genres from Latin American countries are:
Cumbia

Son Cubano

Bachata

Bolero

Merengue

Reggaeton

Dembow

Conjunto

Samba

Boogaloo

Latin Hip Hop

Tropical Music

Latin Ballad
United Kingdom, Canada, Europe
Just like the United States, in the UK, Canada and most of Europe, they have a deep love for several different types of music. That includes Punk, Hard Rock, Punk Rock, Jazz, Trip Hop, Grime, Britpop, Bhangra, Electric Folk, and Acid Jazz.
France
The French have a few genres of music that they follow. Some of the most popular are:
Bal-musette

French Pop Music

French Hip Hop

Chanson

French House

Zouk

Ballad

Rock Music

Classical Music
Italy
One of the music genres which is widely associated to Italy is Opera. That is not to say that it is the only music genre that they follow though. In Italy, they also have a love for the following:
Italo House

Italian Folk Music

Italo Disco

Italian Jazz

Italian Classical Music

Ambrosian Chant

Ballet

Rock

New Wave

Hip Hop
Africa
Africa is one of the most culturally diversified countries in the world when it comes to culture and music. They have deep roots in their music and what they follow or claim as their own. Some of the music genres from Africa include:
Kwaito

Afrobeat

Blues

Highlife

Soukous

African Popular Music

Hip Hop

Funk

Rhythm and Blues

Makossa

Mbaganga

Juju Music

Marabi

Kwela

Ragtime

Isicathamiya

Spiritual

Mbube
Trinidad And Tobago
The people of Trinidad and Tobago love the sounds that come from the mellow steel drums which create calypso.
Mexico
Mexico has a few music genres that they can proudly claim as their own. One of the most popular, loved and recognized loved is the Mariachi. It is very hard to watch a Mexican film or visit Mexico, without running into a Mariachi band. In addition to Mariachi, Mexico also has the following music genres:
Norteño

Banda

Corrido

Son Jarocho

Duranguense

Tejano Music

Bolero

Grupera

Ranchera

Narcorrido

Huapango

Son Huasteco

Mexican Cumbia

Salsa

Danzon

Trival

Chicano Rock, Rap
Love music? Then check out these 10 Websites To Listen To Music For Free
Brazil
Brazil can proudly claim to have given the world several music genres that they can enjoy. One of the most popular in Brazil is the Samba. Others include:
Forro

Axe

Choro

Bossa Nova

Frevo

Pagode

Lambada

Brazilian Rock

Maxixe

Funk Carioca

Tropicalia

Musica Sertaneja

Samba-Cancao

Jovem Guarda

Maracatu

Coco

Lundu

Brega