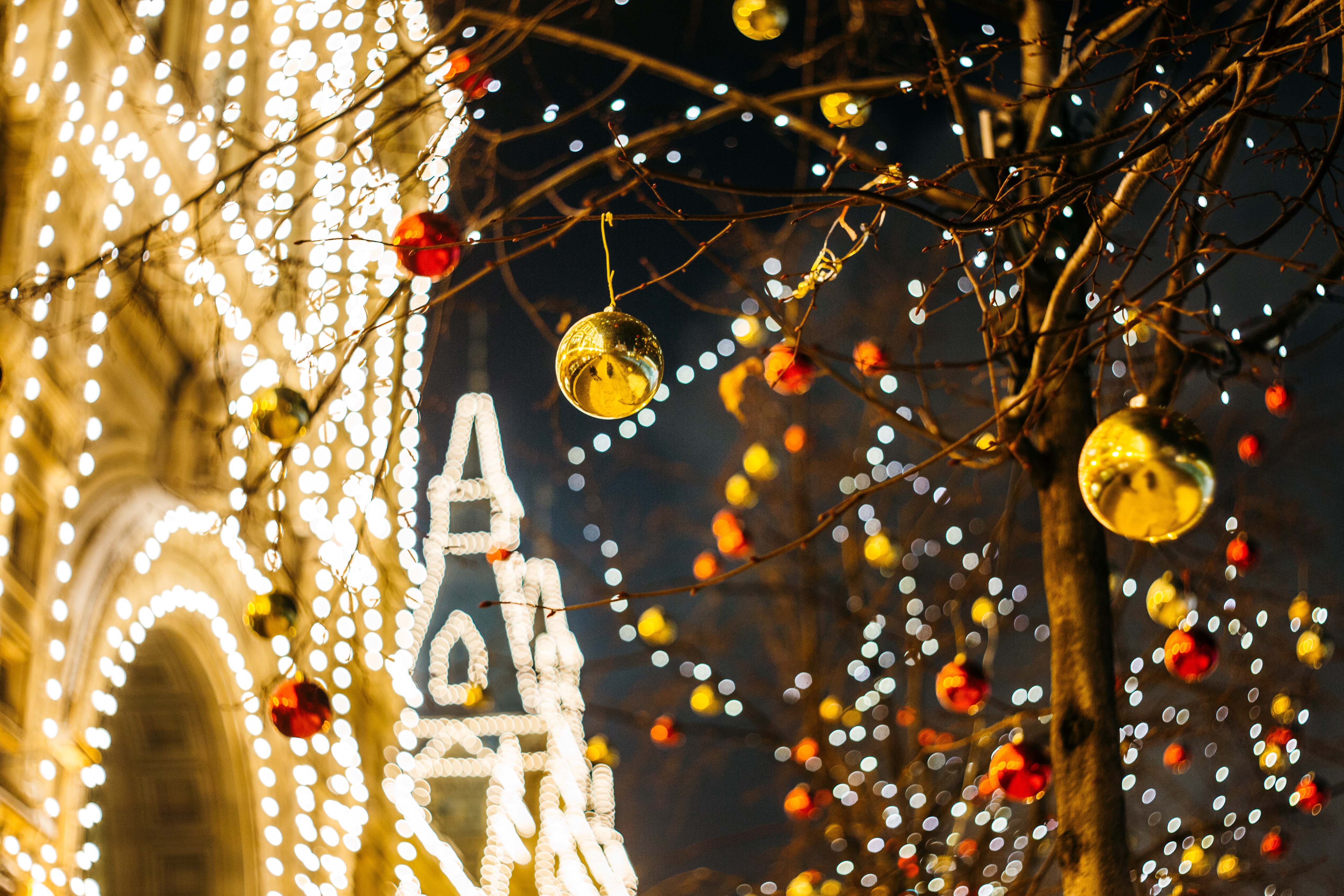 One of the most wonderful things about Christmas is, without a doubt, the lights!
Cities, stores, restaurants and private homes go out on a limb this holiday to decorate as festively as possible. Since winter is, at least in the northern hemisphere, a very dark time, lights brighten up the scenery everywhere. On window sills, in shop windows, flung across the street or on trees. Christmas is the time of warmth and light.
Thus, let us take a quick trip around the world and see how different countries and different cities decorate for Christmas.
Christmas Lights Around The World
Of course, many if not all cities and towns decorate for Christmas and no matter where you are, it is a pleasure to look at. The Christmas trees mostly presented on the town square, lights across the shopping streets, shopping centers and windows bringing the extra holiday cheer…
This list is thus, by no means, exhaustive. Just a few examples and maybe inspirations from around the globe.
Tokyo, Japan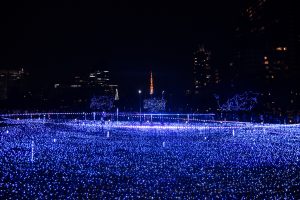 A highlight of Tokyo's Christmas decorations is part of the Midtown Tokyo complex. This mixed-development and usage area houses several businesses such as Fujifilm and Konami, as well as hotels and restaurants.
Decoration-wise, we have to look at the park that lies behind the complex. "Starlight Garden"  is an installation of 280,000 LED lights that turn the park into a sea of stars. A visit is highly encouraged, except on the 24th. Around this popular time, many couples (in Japan, Christmas Eve is more of a couples holiday rather than a family tradition) crowd the heavenly lit area.
Paris, France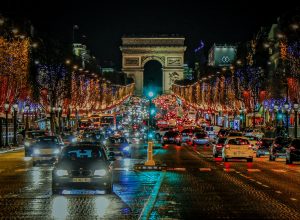 Paris is also called the "City of Lights" (La Ville Lumière). Thus, it's only logical to include the Christmas lighting of the French capital.
As one of the most famous streets, the Champs-Élysées leading up to the Arc de Triomphe lights up every Christmas season. Another lovely display of lights can be found on the iconic shopping street of Boulevard Haussmann. To make the shopping experience even more joyful, the street is traditionally lighting up festively. In 2017, for the first time, the color choice was made by the general public via an app.
Salerno, Italy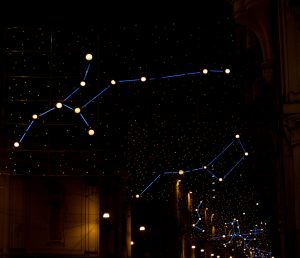 In Salerno, Italy, a whole event is dedicated to the display of flickering, festive lights. From November until January, the Luci d'Artista event takes place all over Salerno. Decorations and lights illuminate squares, parks, and streets.
Especially the old town and a few piazzas incorporate a theme into their decorations. For 2017, the old town will, for example, feature a wonderful, starry night sky, while the Villa Comunale features a real treat especially for younger light-gazers with their zoological theme.
Canberra, Australia
While the previously mentioned displays are operated by different faculties or the city itself, the lights of interest on display in Canberra, Australia, are set up by private households.
There are many articles online on which routes to take to see all the fun lights, which are the best decorations and how to find the most voted ones (e.g. the Christmas Light Search). Not only do the people of Canberra decorate their homes, but they also have small events like Santa visiting or caroling. And meanwhile, many houses have dedicated their decorative efforts to help a good cause. Thus, if a viewer especially likes a display, they are encouraged to donate to the many rescue organization, research centers, or other charities.
New York City, USA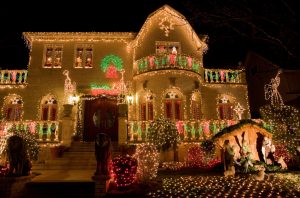 New York, being such a big city, of course, has a huge selection of places to go to enjoy the Christmas lights. The Rockefeller Center, Winter Village at Bryant Park or Saks Fifth Avenue are only some of the places to go.
The number one spot, however, has to go to Dyker Heights. The spectacular display of lights and decoration in this neighborhood is really one of a kind. Whole blocks and avenues are plastered in oversized decorations, giving you a lot to see and listen to as many houses also blast Christmas music onto the street. You can even take a guided 3.5 hours tour to see all the pompous displays.
Nürnberg, Germany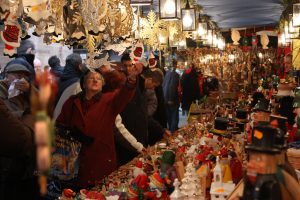 The Bavarian city of Nürnberg, Germany, is only one of many cities in Germany that host a so-called "Weihnachtsmarkt" or "Christkindlesmarkt". While many last over a weekend only, Nürnberg hosts one of the largest in all Germany.
On the market, you can buy all kinds of Christmas trinkets and ornaments, trees, baked goods and all kinds of presents for your loved ones. In addition, you can treat yourself to something to eat, famous gingerbread from the area, or a Glühwein (hot wine with juices and spices).