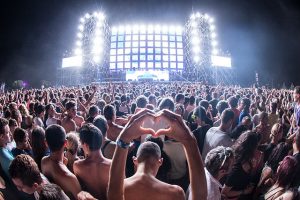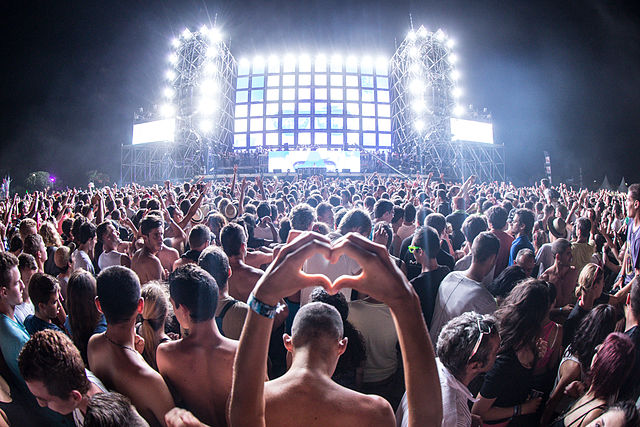 It's that time of the year once again when the festival season begins. That means music festivals are coming to a town near you. Depending on where you live, chances are that you may be close to one of them. But in many cases, a lot of these music festivals may not be in your area. Still, that does not mean you won't be able to attend. Most people are willing to get on a plane or take a road trip just to see their favorite bands and artists perform. Below are some of the ten must attend music festivals for 2017.
From SXSW, Lollapalooza, Coachella, Warped Tour and Bonnaroo, there is something for just about everyone in most of these music festivals. Below are some of the ones we think you should try to catch if you can do so this year.
South by Southwest (SXSW)
Place: Austin, TX.
Date: March 13 through 19
The South by Southwest festival is one of the most recognized and popular. That's in part due to the many different performers, large crowds and special guest that show up. Plus, it is one of the best festivals for you to get to see up and coming artists. If there is a place to uncover new talent, it is at the SXSW festival.
Need another reason to enjoy music? Then here are 8 Awesome Reasons Why You Should Listen To Music Daily
Ultra Music Festival
Place: Miami, FL
Date: March 24 through 26
Last year, the Ultra Music Festival had a great lineup to make it a complete hit for those that were lucky enough to attend. The list included Icona Pop, Kygo, DJ Snake, Chainsmokers and Martin Garrix, just to name a few. This year they are likely to have some great bands and artists as well.
Coachella
Place: Indio, CA.
Date: April 14 – 16 and April 21 through 23
The Coachella music festivals is an experience like no other. It is considered one of the premier and must go to festivals for several reasons. The lineups from last year featured stars such as Usher, Dr. Dre, Ice Cube, Kendrick Lamar and Sia. This year, Kendrick Lamar will back as well as Beyonce and Radiohead.
Shaky Beats Music Festival
Place: Atlanta, GA.
Date: May 5 through 7
If you love rock and can get to Atlanta, Georgia this year, then you don't want to miss the Shaky Beats Music Festival. Last year the Centennial Olympic Park was brought down with an amazing lineup of rocking performers. Some of the entertainers were Griz, Zeds Dead, Kaskade, The Chainsmokers, and Galantis. There are also some hip-hop and indie acts scheduled to perform this year.
Beale Street
Place: Memphis, TN.
Date: May 5 through 7
So if you cannot make it to the Atlanta, Georgia Shaky Beats Music Festival, then the Beale Street is another choice. Both of these festivals are scheduled for the same dates – May 5 – 7. But the Beale Street festival will be held in Memphis, TN. If you enjoy electric crowds, top notch performers and a good time, then this is a must attend event. Last year's performers included Indigo Girls, Cypress Hill, Jano Derulo, Weezer, Beck and Meghan Trainor.
Shaky Knees Music Festival
Place: Atlanta, GA.
Date: May 12 through 14
The festivals are good to the people of Atlanta, Georgia. The Shaky Knees Music Festival is another one available to the residents there. Taken place at the Centennial Olympic Park, the rock-centric music festival is the place to be on May 12 to 14. There will be more than 60 plus artists and bands for rock lovers to enjoy. Last years highlights included: Young the Giant, Cold War Kids, My Morning Jacket, Florence and the Machine and Jane's Addiction, along with many others.
Hangout Fest
Place: Gulf Shores, AL.
Date: May 19 through 21
If you want to enjoy the gorgeous Alabama coastline while dancing and listening to great artists perform, then the Hangout Fest is where you need to be. This awesome festival will have some of the best performers lined up for this year's event. Some of the 2016 performers were Ellie Goulding, Fetty Wap, Haim, The Weekend and The Chainsmokers.
Sasquatch! Music Festival
Place: George, WA.
Date: May 26 through 28
Yes, Sasquatch is for real and lives. Well at least in the form of the Sasquatch! Music Festival. This is a must attend event for those who want to enjoy the likes of HAIM, Lion Babe, Disclosure and other great performers. But be sure to get your tickets early. The Sasquatch! Music Festival sold out in just 90 minutes in 2013.
Electric Daisy Carnival
Place: Mexico City, Las Vegas, UK, Tokyo.
Date: Mexico City, Feb 25 – 26: Las Vegas, June 16 – 18: UK, July 8: Tokyo, April 29 – 30.
This rocking festival is so awesome that it is held in 4 different locations around the world. You can catch it at either Mexico City, Las Vegas or in the United Kingdom and Tokyo. You will need to drink lots of fluids since you will be burning so much energy in this event. Last year featured some great artists such as David Guetta, Marshmello, Eric Prydz, Cosmic Gate, Afrojack and Kaskade.
If you enjoy free music then check out 10 Websites To Listen To Music For Free
Governors Ball
Place: New York, NY.
Date: June 2 through 4.
This is not your typical type of Governors Ball event. Held at the biggest city in the world – New York City – the Governors Ball music festival has something for everyone to enjoy. The house was brought down in 2016 by the likes of Mac Miller, Kanye West, Haim, Two Door Cinema, Robyn and The Killers. Even the material girl Madonna attended last year's performance by Disclosure.