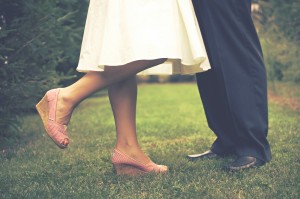 Tomorrow, it's the day of love again! Valentine's Day is a day dedicated to love, a holiday for couples but also for families.
To celebrate this day on Ambient-Mixer.com as well, we have gathered all the articles that may give you a loving feeling or help you prepare for Valentine's Day. We will also have a look at the most romantic ambient mixes our users made.
The Effect Love Has On Music
Some of the greatest music is said to be made by the hand of someone in love – or love-sick. Love, romance and the pain of a break up have always had a strong effect on music, inspiring composers, song writers, and musicians to create true masterpieces.
Read all about The Effect And Inspiration Love Has On Music.
Read all about Romance And Music: The Perfect Combination.
Valentine's Day Tips
Now, on to some more practical tips for your perfect Valentine's Day. Knowing about the strong connection between love and music, it should be apparent that music should play a big role on the day of love. The perfect tune can set the perfect mood for a romantic day or evening with your loved one.
Read more about Picking Valentine's Day Music.
But what to do on this special couples day? Preparation is the key. You still have some time until tomorrow to prepare some small (or bigger) things for your lover or partner. And if not: You can always apply these ideas next year and be better prepared than this year. 😉
Read more about what to Prepare For A Perfect Valentine's Day and how to Find An Early Valentine's Day Idea Next Year.
Valentine's Day Music
Now, lets have a look at what some love-struck or simply inspired users of Ambient-Mixer.com have created!