The great thing about Halloween is that you can really make it into whatever you want it to be. You can dress up in a costume that celebrates your favorite superhero, or have a party based on your favorite movie character. Whatever kind of a theme you want to use can work. However, a haunted house with creepy Halloween music is still the most popular.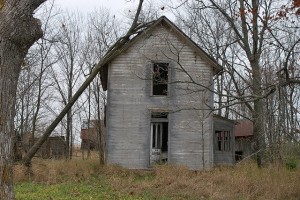 Whether you are preparing for your Halloween party, want some great seasonal tracks that put you in the mood, or you're looking for some great background music to play when the trick or treaters come to your door, this creepy Halloween music will be a perfect fit.
Here are some of the great spooky sound effects you should consider.
Zombies
Thanks to a popular tv show, zombie sounds are bigger than ever. A music track inspired by them might include the noises to alert you that someone is close by, but they would be slow moving to draw out the terror (because zombies can't run).
Witches
You can't have a proper haunted house without the occasional sound of a witches cauldron being stirred. Or maybe you prefer the high pitched cackle of a witches voice. Both would be perfect for your party if you need creepy Halloween music.
Supernatural
Supernatural sounds are definitely part of the Halloween tradition. They might be haunting noises you could hear from inside the house, or they're the kind you might hear at midnight while walking through a graveyard.
Horror
One thing about classic horror movies is that they always seem to be released around Halloween time. People are in the mood to be scared, and horror movies are definitely scary. If you want your background music to include screams and chainsaws, you should check these out.  Music inspired by horror movies are wonderful if you need creepy Halloween music.
Create Your Own Halloween Ambient Track
Of course, if you want the best experience ever, you can create your own ambient music track and customize it to the kind of creepy Halloween music you love (or love to hate).
Think of this scenario:
It's a peaceful night and you're sitting on your front porch listening to the peaceful sounds of nature. Then you hear an owl make a random noise. Then they do it again, but this time there are more birds. Next up is the cat hissing at something they've seen and then the sound of their footsteps as they quickly run away. Then you might add the sound of someone slowly walking down the hallway of your house that is supposed to be empty. The sound gets louder and louder as they get closer. Then you would have to decide between the low groan of a zombie, or the high pitched scream of someone who is scared.
Whatever kind of scenario you can dream up, you can make with a custom ambient music track. Then, you can watch in amusement when your guests hear it for the first time. You will know what is coming, but they won't!
Imagine all the fun you could have!