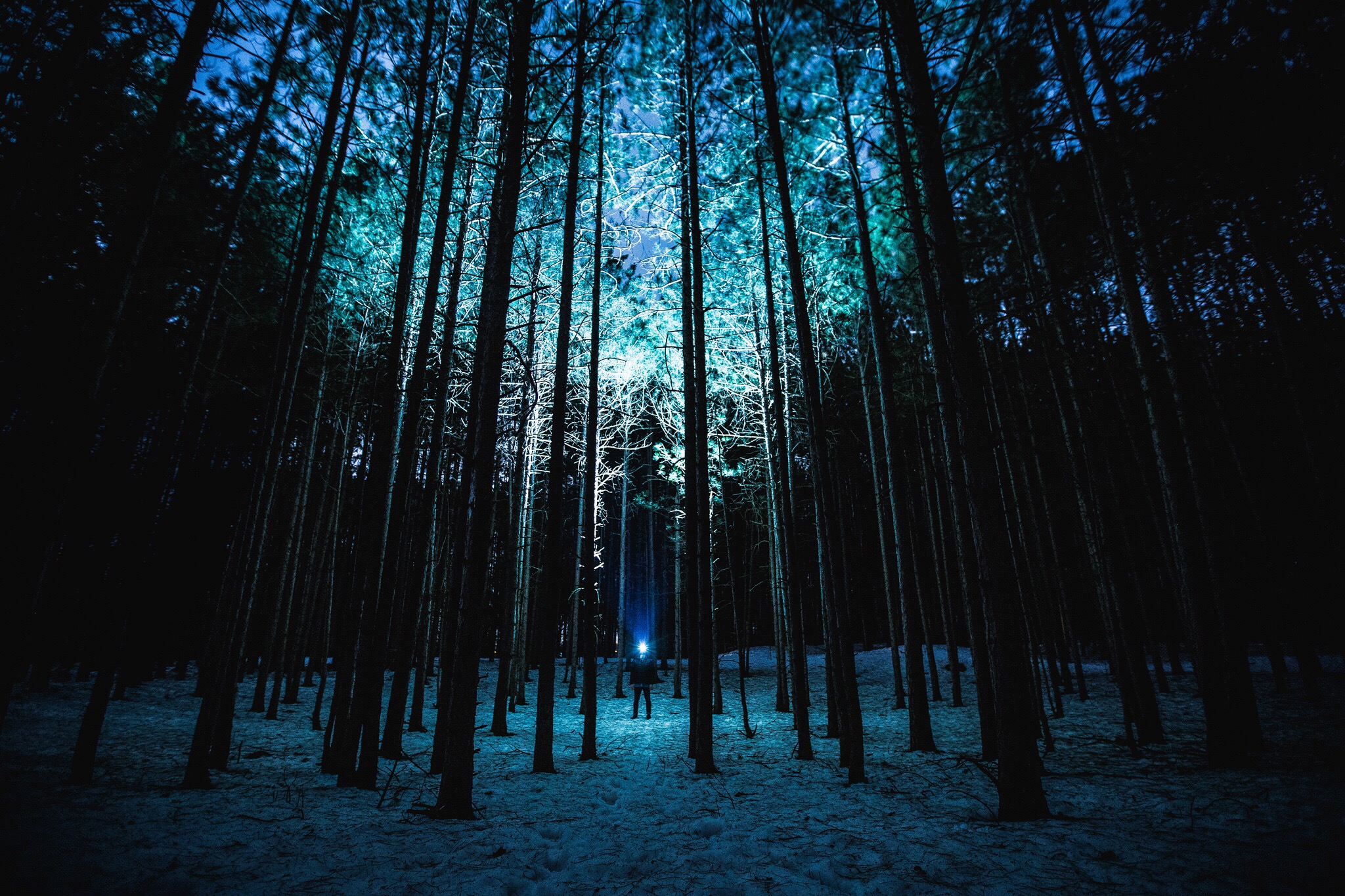 It's October! And that means it's about time you plan your Halloween evening and night!
But what to do? What theme to choose for a party, your costume? How to decorate your house or front porch for this creepiest of evenings? Zombies? That's so last year. Superheroes? Too tame. Suicide Squat? Probably done by millions. Vampire mansion? Not the same anymore after Twilight. Creepy clowns and circus? Not a good idea after the recent happenings…
Don't worry, we got a great theme idea for you: How about a Monster Forest!
Monster Forest – Halloween Theme
The best thing about this theme is that you can use it for a variety of Halloween activities:
Halloween party
Creepy haunted stroll
Front porch haunting
Trick or Treat costume
Party costume
Movie night
…
No matter what you are exactly planning for All Hallow's eve or the dark and long evenings before, the monster forest theme can be used in so many.
Decorations
To set the right atmosphere for a party, haunted porch or movie night, decorations are essential. Everything should look spooky, eerie, creepy. The mere look into your front garden or living room should send a chill down people's spine. After all, this is what Halloween is all about.
Thus, we have collected some great decoration ideas and tutorials to turn your house, apartment or porch into a haunted and monster-infected forest. And if you plan on hosting a spooky scavenger hunt through actual woods, you can set the atmosphere along the way with those decorations as well.
Food & Treats
Of course, no party or movie night is complete without food and snacks. Any snack will do, actually, and all slightly spooky or traditionally halloweeny recipes will do. we nevertheless gathered a few more "monstrous" snacks and menus for you to create:
Costumes
Just like with the food and snacks, anything creepy and spooky is allowed. However, here are some costume and costume props ideas and tutorials that fit the monster forest theme quite nicely:
Audio Atmosphere