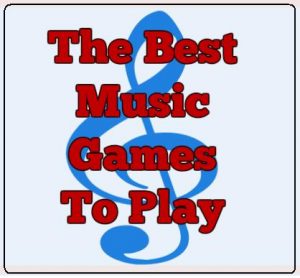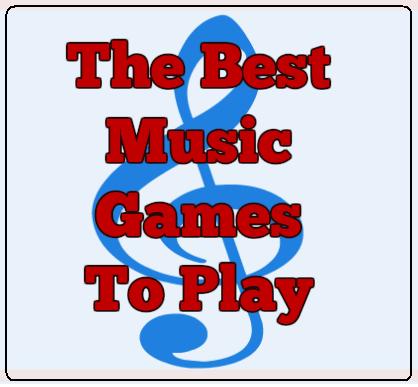 We all love music since it offers us an escape from reality and other problems. Music also helps and entertain us during workouts, parties and in times of difficulty. In fact, there are many advantages which music offers everyone. One of the ways a lot of people enjoy music is by playing games. Being able to play a game while listening to it makes it even better. Here are some of the best music games to play for you to consider.
Guitar Hero Series –
One of the games which help catapult the sales of many gaming consoles was Guitar Hero. This game became so popular that there is now an entire series behind it. People all over the world became enthralled in this game as they played along. Letting users be able to play the guitar to the tunes their favorite songs is part of what makes this game so great.
You may also enjoy Ambient Music Inspired by Video Games
Take A Walk –
For those that enjoy adventures and music, the Take A Walk musical game is just for them. This game allows you to move around and catch as many musical notes as you can. Even if you make a mistake, you can rewind both the time and music and try once more. It offers fabulous animation and design users can enjoy. If you want to experience the distinction between art and games, then Take A Walk will let you do so.
Scratch Simulator –
If you ever dreamed or wanted to be a DJ, then Scratch Simulator is for you. Playing this game will allow you to practice and maybe even let you become a DJ. The best part of Scratch Simulator is that it lets even those that do not have much talent, be good at being a DJ. You can make some great cuts and scratches without much effort. If you love the thought of being a DJ and music, then Scratch Simulator is waiting for you.
Notessimo –
For those that enjoy creating their own music, you will definitely love Notessimo. This flash game features an entertaining and cool user interface. What makes this game so cool is that you can choose from over 150 instruments. From guitars, drums, pianos and many more, the choices are endless. Although some users feel that the game is limited, it is still very addictive and enjoyable.
Elite Beat Agents –
Nintendo DS fans have a lot to brag about when it comes to the game Elite Beat Agents. Since it is only offered on that platform, it could have been rated higher. Still, for those that have Nintendo DS consoles, this is a great game to play. You play the game by tapping and tracing the patterns shown on the screen with a stylus pen. Music lover can enjoy the many songs they will play along in this game.
DJ Hero Series –
With the ability to let you battle your friends, the DJ Hero series is a must play game. You can also play tunes along with others at home or online. Users are able to play this game with one turntable or two. This game also lets users scratch and mix their way all the way up to DJ hero status. You can choose multiple genres such as dance music, Hip Hop, Pop, Rock and R&B.
Super Crazy Guitar Maniac 3 –
Okay so Super Crazy Guitar Maniac 3 doesn't have the best graphics in the world. However, it is still one of the best music games around; especially if you love guitar playing. What this game lacks in graphics, it makes up in gameplay and features. You can choose from 14 songs and 10 new guitars to crank up your favorite tunes.
Music in Motion –
Unlike other music games, Music in Motion test how platformers and music lovers can mix. Moreover, you don't even have to play along to the rhythm. Instead, the music rhythm plays with you. We must note that this game is not for everyone since it is a bit challenging. Still, if you love music and games, then this is one you should play.
Here's another article you can enjoy – Background Soundtrack For Your Video Game
Punk-O-Matic 2 –
Although music fans of all genres can enjoy Punk-O-Matic 2, true punk rockers will love it. This game allows users to compose their own punk music. Best of all, they have a band play along with whatever tune you created. If you enjoy head banging to punk rock music, then this is one you will play all day long.