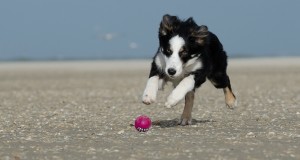 While on Twitter you can send your messages in no more than 140 characters, there is a popular video platform that features videos with no more than 6 seconds. Vines are popular, short videos that loop on and on. They can either be cute, informative, and in most cases funny and witty.
However, a video is a video, and without any background sounds something is missing. No matter if you produce funny vines, scenes from your every day lives, short informative videos, or a cute clip of your pets or animals at the zoo: boost the feeling of your vines by adding some background ambient noise!
Background Music For Videos
We have stated before as of why adding music to videos is important. This is not only valid for music videos or long videos you can upload on YouTube or Facebook. Vines, even though they only run for 6 seconds, gain from choosing the right background sounds.
Finding the right ambient noise for your video depends on the mood you want your vine to be in. In earlier articles, we have already suggested music for funny videos or how videos gain from adding sports sounds. However, a video for vine comes with another feature you have to keep in mind when choosing background music: the length.
Ambient Noise For Vine Videos
While music can underline the mood of a longer video just perfectly, vines are not long enough to give a song or piece of music the exposure it deserves. Sure, some catchy notes or lyrics can be short enough to be added, but many songs can sadly not be utilized perfectly for a six-seconds video.
This is where the advantage of ambient noise comes into play. Ambient music expresses certain feelings and moods, no matter which part of the musical loop you choose. And ambient noise is universal anyway. The chirping of birds or the sound of pouring rain can be added to a video no matter how long since the noise is easily recognizable and doesn't need to be played for a certain span of time.
When editing your video, all you have to do is to choose the six-seconds-long part of the background sounds track that fits your video the most!