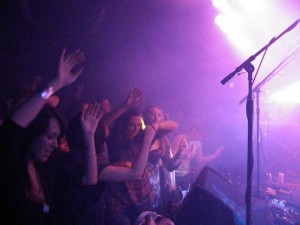 Going to an outdoor concert is one of the peak pleasures of summer. Past just music and mindboggling acoustics, these venues add in a lot more to the concert visiting experience. All you have to do is to soak in the open air venues surrounded by beautiful landscapes and mesmerizing music.
The Best Concert Venues Across The States
The Gorge Amphitheatre
Since it opened for music in 1985, Gorge Amphitheatre has been described as one of the most scenic and best outdoor music venues in the world. It is located near the Columbia River with a backdrop of mountains to surround it. The space is known to easily fit over 20, 000 visitors; most of the visitors stay in a nearby campground before the show begins. Gorge has hosted Tom Petty, Dave Matthews Band, and Pearl Jam among many other notable artists over the years.
The Crosby Theatre
The Crosby Theatre is surrounded by Sangre de Cristo Mountains and the theatre itself is host to the Santa Fe Opera. The air theatre boasts an incredibly breathtaking roof that is designed in the shape of a curve that would capture the shape of the sound as well as collect rainwater, which instead of discarding their authorities use to upkeep things around the campus. The mezzanine roofs go onto 26,616 square feet height. The theatre is named after the opera company founder John Crosby and easily seats 2128 guests along with additional standing room for 106 from all around the world at the time of its July and August opera season. Through all these years, over 1600 performances have been successfully given on its stage including a combination of classic, world premieres, and American.
Jay Pritzker Pavilion
This was designed by the highly acclaimed architect, Frank Gehry. This music scene is situated in Millennium Park, Chicago, and has 120 foot of stainless steel giant ribbons that crisscross pipes of steel that are structured like a canopy over a great lawn. The pavilion accommodates over 11000 people.
Red Rocks Amphitheatre
The Red Rocks Amphitheatre happens to be the world's only naturally occurring, acoustically perfect place for concert venues. Red Rocks has hosted bands like The Beatles, Sting, and U2. The place consists of two rocks spanning 300 feet. There are around 10, 000 seats and the place is 6450 feet above sea level, along with stunning views of the Denver area in the surroundings. Burnham Hoyt designed this space with the idea of combining nature with functionality.
The Starlight Theatre
This is one of the few places in the country that self produces. Starlight has a unique background and hosts a mix of concert productions as well as Broadway.