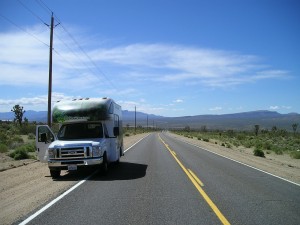 We have already ventured into the topic of music's effect on driving, let's have a look at some songs by great artists that make the perfect car tune!
There are lots of great car songs out there right now, and it can really do your head in when you are asked to pick out the best car tunes of all time. To ensure that we do justice to all of the great car tracks over the years, we have compiled a road-trip playlist of epic proportions. If this doesn't get you grooving, while you are on the freeway, nothing will!
There are some old classics and favorites that may have been missed, due to the extensive list and large selection of tracks, but rest assured that these classics will live long in the memory. So check out the best car tunes of all time:
Red Barchetta – Rush
When you talk about greatest car tunes of all times, you can't exclude Red Barchetta, which is probably the greatest car song ever produced. It was truly a great track by Rush and one that every car driver will attest to being their favorite at one point in time. So if you are compiling a playlist for a road trip sometime in the near future, make sure that you include Red Barchetta as well.
Hot Rod Lincoln – Commander Cody & his Lost Planet Airmen
If you want a quality car tune, then Hot Rod Lincoln definitely ticks all the right boxes. The track was a monumental hit during the 50's and 60's and it was originally recorded and written between 1955 and 1959. It took 4 years in the making and definitely delivered, but one of the most preferred versions of the track definitely include the 1972 release of the track. Hot Rod Lincoln has true music quality and deserves to be on your playlist when you hit the road.
Radar Love – Golden Earring
If you feel that you hear voices in your head at times when you are driving, then Radar Love is the track for you. This is another classic by the Dutch Band and when it was released it was all the rage amongst gearheads in the United States. It is definitely a favorite of ours and is one of the best car tunes of all time.
Fuel – Metallica
If you want to talk about great music tracks, you can never discount Metallica from being on the list. The iconic band has got multiple car tunes that are absolutely hits and if you want a tune that gets your pulses racing, then Fuel is the ultimate track for you. This track will definitely get you head banging and putting the pedal to the metal real hard.
Little Deuce Coupe – The Beach Boys
If you talk about car tunes, then you have to include the car song that set the standard for every other car tune out there. Yes we are talking about Little Deuce Coupe by the Beach Boys, which is a true favorite and a classic song for gearheads all around the world.
So what are you waiting for? Get ready to hit the road and compile your list of the best car tunes of all times today!