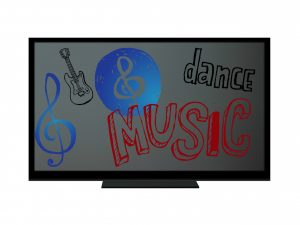 Most people are not too happy whenever ads come on TV. This is even more so whenever they are watching one of their favorite shows or a great movie. Commercials are seen as an interruption or a chance to get up and get a snack. However, there are a few commercials out there where viewers actually not only don't mind watching, but even look forward to them. What makes these commercials different is because they are combined with some really great songs in them.
This article contains a great list of 7 commercials with awesome songs in them. Chances are that you may have seen the commercial but really only remember the song. Perhaps you remember the product because of the song itself. Whatever the case may be, the reality is that having a commercial with a fantastic, catchy and cool song works really well. Advertisers know that in most cases, people won't even realize that they are actually being sold a product by them. The viewers get so caught up in the tune from the ad they totally forget they are watching a commercial.
Here are 7 of the best commercials with some really awesome music in them.
Volkswagen "Feeling Carefree" Commercial
Featuring Song "Take On Me" by A-Ha
Volkswagen hit a home run with this ad when they combined both humor and a great classic tune from the 80's. Their commercial was called "Feeling Carefree" and the song they used was "Take On Me" by A-Ha. The ad itself is hilarious since the guy in the commercial is caught singing the song out loud while in a boardroom meeting.
If you haven't watched it before, chances are you will see over and over once you do. It is that funny and the song is just one of the all time classics. The song itself went on to become one of the most popular pop hits and videos of its time. It also won six music awards back in 1986.
Levi Jeans "Laundrette" Commercial
Featuring Song "I heard It Through The Grapevine" by Marvin Gaye
While this ad may be too old for a lot of people to remember or to have seen it, the ad was still a great one when it aired back in 1985. The commercial named "Laundrette" was from the clothing company Levi Jeans. The ad at the time it was aired made some headlines based on the fact that the actor actually stripped down to his underwear. That was done in order for him to be able to wash his Levi jeans of course.
The song used in the advert, "I heard It Through The Grapevine" by the late Marvin Gaye is a timeless classic. The song alone is reason enough to watch this commercial.
Geico "Push It" Commercial
Featuring Song "Push It" by Salt & Pepa
Unlike most ads on TV where people don't care much for, Geico commercials are on a different level. That's because Geico is the one company which has made funny and cool commercials something viewers look forward to. One of those TV ads is their "Push It" commercial which features the catchy and popular song by the same name.
This is one song that will literally have you moving & grooving as soon as you hear it. The song "Push It" is by the female rap group Salt & Pepa. Although this song was released back in 1986, it is still very popular today. The commercial became a huge hit for Geico with millions of views on YouTube and a lot of shares on social media.
Honest Diapers "Babies Jammin" Commercial
Featuring Song "All About That Bass" by Meghan Trainor
https://www.youtube.com/watch?v=y8zWDZ5LwnM
Whenever you combined a bunch of cute babies and a catchy song, then chances are the advert will be a huge success. This is exactly what the diaper company called Honest Diapers did. In their ad featuring the song "All About The Bass" by Meghan Trainor, there are lots of cute babies doing just that. In the ad, they are all seen jumping and jammin to the song as they wear their diapers. This is one ad which viewers will really forget about the product and just go on to enjoy it the show.
Hershey "Worth It" Commercial
Featuring Song "Baby I'm Worth It" by Fifth Harmony
Anytime you have a commercial which instantly makes you want to dance and groove to it when you hear it, you have a hit on your hands. Such is the case with the Hershey Company's "Worth It" TV ad. Viewers are treated to the great tune "Baby I'm Worth It" by the group Fifth Harmony as they watch the commercial. If it wasn't because the Hershey chocolate appears towards the middle of the ad, most would forget that it is a commercial about chocolate.
Evian Water "Baby & Me Mirror" Commercial
Featuring Song "Here Comes The Hotstepper" by Ini Kamoze
If commercials were to get an award for being the most cutest, funny and entertaining, then the Evian Water "Baby & Me Mirror" TV ad would win it hands down. This is one ad which will guarantee to bring a smile to your face while you dance and groove to the catchy tune. As if watching the babies in the mirror reflections dancing wasn't entertaining enough, you also have a great tune in the background to enjoy.
The song used in the ad "Here Comes The Hotstepper" by Ini Kamoze is awesome. Although it is a song from 1995, it is still very catchy and enjoyable tune to this day. Proof that the commercial is was a huge hit for Evian Water can be seen in the many searches for it and hits on YouTube.
CHANEL N°5 "The One That I Want" Commercial
Featuring Song "You're The One That I Want" by Lo-Fang
CHANEL N°5 has made a name for itself as being one of the world's most desirable fragrances. But when it comes to their "The One That I Want" TV commercial, they have also made a case for creating a wonderful advert. The TV spot was actually made into a minor 'film' TV spot featuring a longer version for fans on YouTube.
The advert is so popular that it has garnished well over 16 million views thus far. Part of it's popularity can be traced to the song by performed by artist Lo-Fang. The song "You're The One That I Want" was made famous by the Hollywood movie box office hit Grease. However, the distinct version of the tune sung by Lo-Fang is part of what made it such a great ad.