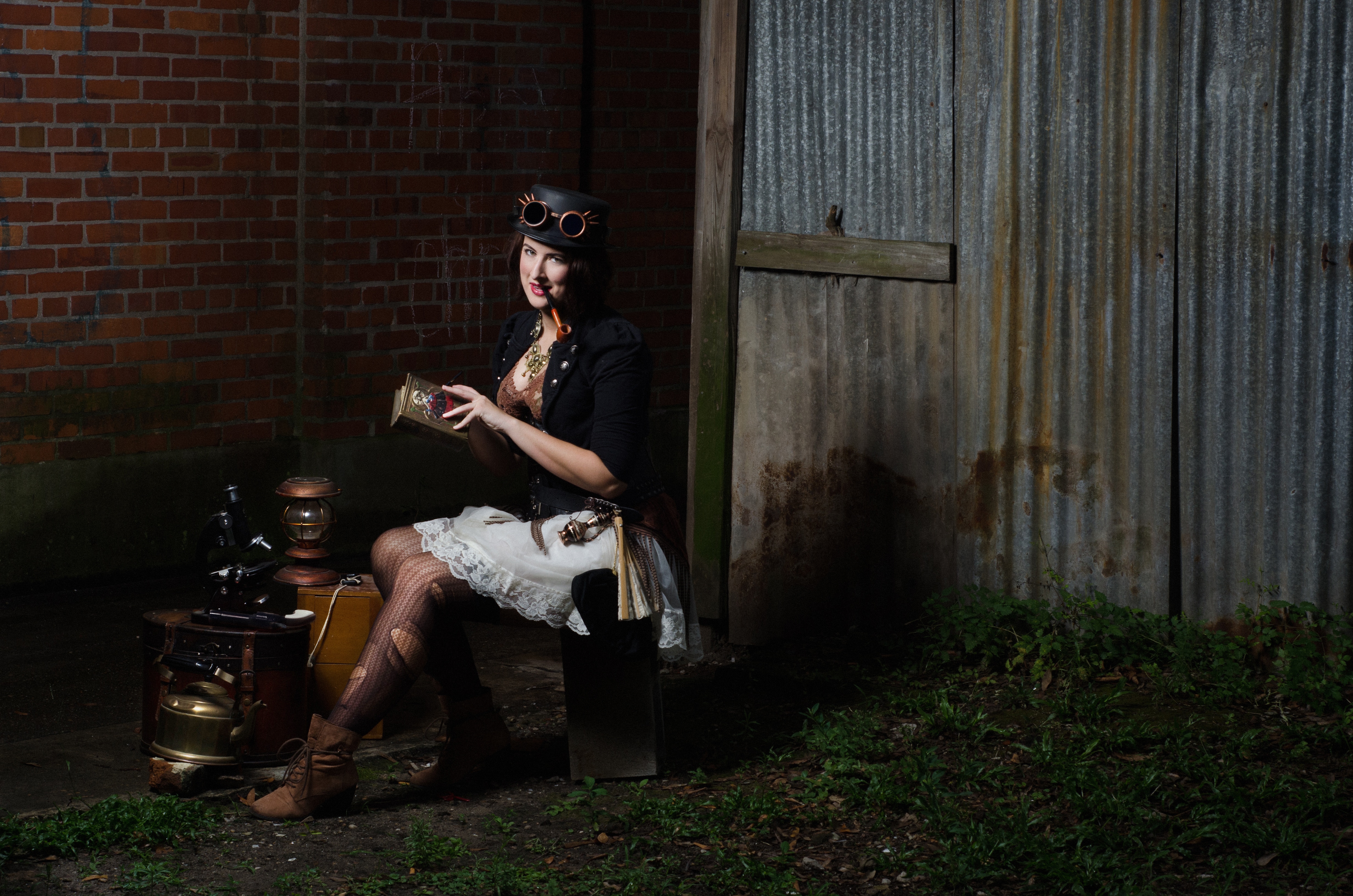 July is another month where you can participate in a Camp NaNoWriMo session. No idea what that is? Then check out the article where we tell you all about the Camp for National Novel Writing Month.
It is already July 1st and most participating in this months Camp NaNo session have already an outline of the novel they want to complete, a rough story, or maybe even started with the first pages. If you decided for a story that plays in a steampunk setting, we have some good news for you! And if you did not have an idea so far and want to get inspired to try your hand on a steampunk novel, this is for you as well!
Steampunk Tracks For Writing
Those of you who know about this genre and are decided to write about it can jump to the next section. For everyone else, here's a little overview what steampunk is.
What is Steampunk?
Steampunk, especially in literature, is a subgenre of science fiction and fantasy. One part of it comes from fantastical and historical elements. The Victorian era as well as the American Western genre are heavy influences when it comes to sorting steampunk into a specific historical time period. Designs of clothes and machinery are also influenced by those times. The science part of steam punk is, as the name suggests, based on steam-powered machines of the industrial era.
While influenced by older times, many steampunk settings take place in the future where a potential post-apocalyptic society is forced to resort to steam-powered machinery again. This mix of retro-style and modern comfort and machines has become widely popular over the past ten years especially. It has proven very versatile, incorporating not only elements of fantasy and science fiction, but also of the horror genre.
Steampunk Ambient Mixes
The users of Ambient-Mixer.com have also shown a great love for the steampunk genre as well as the elements involved. Thus, we have early on provided a whole category for mixes that combine jazz music with steam machines.
The Victorian era also found many advocates among our users. Thus, a respective search on the website resulted in many mixes from Victorian London and more.
The following links will bring you right to the selections:
You know best which background sounds are the perfect ones for your writing. A softly humming steam machine or an airship battle, the streets of steampunk-Victorian London or the eerie docks. You can find almost anything and if not, feel free to create your own mix or tweak the existing ones to your liking.
Nonetheless, we wanted to present you some of those we like the best.