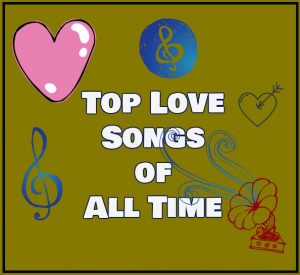 If you ever been in love, then you know there are some love songs you cannot stop listening to. There are also some love songs which people who are broken-hearted can find solace and comfort in. These 21 love songs every person should listen to, are some of the best in that regard. Love songs have been written since the beginning of time. Romantics all across every genre tried, with their lyrics, to put into words what they were feeling. The artist or band, then made the song a hit. The end results are love songs which become part of you.
One of the best things about love songs is that what they can offer the listener. In times of love, listening to romantic songs, can make you enjoy the world even more. Every lyric and beat will have an impact on how you feel. The same goes for those who are broken-hearted. Love songs can serve as a comforting tool. Pain and suffering felt via love that has been lost, can be diminished & soothed with a love song. That may explain why some love songs become part of a person's life.
Below, are 21 of the best love songs ever created. If you don't have them on your play list already, we suggest you add them now.
"You & I" – One Direction – 2013
You should not miss reading about The Effect and Inspiration Love Has On Music
"Time After Time" – Cyndi Lauper – 1984
"You've Lost That Lovin' Feelin'" – The Righteous Brothers – 1965
https://www.youtube.com/watch?v=-_VeDDLGbls
"My Heart Will Go On (Love Theme from 'Titanic')" – Celine Dion – 1997
https://www.youtube.com/watch?v=FHG2oizTlpY
"I Want to Know What Love Is" – Foreigner – 1984
"Thinking Out Loud" – Ed Sheeran – 2014
"I Will Always Love You" – Whitney Houston – 1992 –
You can also listen to versions by Dolly Parton.
"When a Man Loves a Woman" – Percy Sledge – 1966
You can also listen to versions by Michael Bolton and Bette Middler.
"With You" – Chris Brown – 2009
"The Power of Love" – Celine Dion – 1994
"I Just Called to Say I Love You" – Stevie Wonder – 1984
https://www.youtube.com/watch?v=QwOU3bnuU0k
"Hello" – Adele – 2014-15
"Greatest Love of All" – Whitney Houston – 1986
"What's Love Got to Do With It" – Tina Turner – 1984
"How Deep Is Your Love," Bee Gees – 1997
"When You Love a Woman" – Journey – 1996
"It Must Have Been Love" – Roxette – 1987
"Superhuman" – Chris Brown (Ft Keri Hilson) – 2008
"At Last" – Etta James – 1960
"Unchained Melody" – The Righteous Brothers – 1965
Feeling anxious, lonely or hurt? Then check out How To Use Music To Soothe Anxiety
"Endless Love" Diana Ross & Lionel Richie – 1981