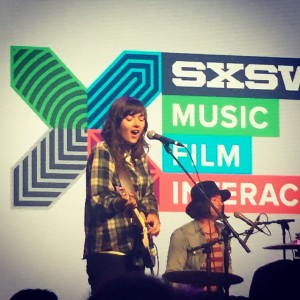 There's an extravaganza called SXSW which is an event all music lovers should know about. In fact, for anyone who's thinking about getting involved with the music industry or connecting with the people who run it, SXSW is the place to go. SXSW or South by Southwest, takes place every year in Austin, Texas.
The Place For Music Enthusiast
In case you do not know about it, have not heard of it before or simply want to know more, SXSW is an annual set of film, music festivals, conferences and interactive media events. It takes place every year in mid-March in the city of Austin, TX. This annual event, is one of the biggest film, music and conferences in the world. SXSW originated back in 1987 and has continued to grow year after year. In 2014, SXSW had more than 2,000 music acts alone. Offering artist-provided music and video samples, many people flock to the event to see all the performances. Also, SXSW is the place to be for those looking to make connections with people in the music, film and other industries. All music aficionados know that countless of music and film industry producers attend this event looking for new talent or to offer their services as well. On the other hand, musicians look to showcase their capabilities via the many interactive performances and meetings. Still, most of the attendees are simply looking to enjoy the numerous shows, meet new people and have fun.
Check out how How YouTube Is Replacing Live Music Spots
More Than Just Music
While music is one of the biggest attractions which leads hundreds of thousands of people to attend this event, there's also the film industry and other parts which make it a must attend happening. If that wasn't enough, there's the partying which goes on as well. The South by Southwest affair has become so popular and huge that even President Obama is set to be a keynote speaker this year. As more and more people become aware of SXSW, the numbers of participants will continue to grow every year. Statistically, the attendance numbers have risen to record numbers the past few years.
Get The SXSW App
To make it easier for the people attending the event, there's now a SXSW app. The 2016 SXSW GO app is very useful since it contains all the important information you will need regarding the event, locations and sessions taking place all over. Users can create their own SXSocial Profile to network with hundreds of others attending. Via the app, you can also find out about the artists set to perform and find out if anyone you are interested in will be performing and when. Best of all, while many of the events are constantly changing, you can get instant updates on those changes via the 2016 SXSW GO app
Thinking about having a get together? Then check out these Tips On How To Throw a Great Party
So if you love music (who doesn't?) then SXSW is the annual event you need to know about and if you're lucky, even attend.