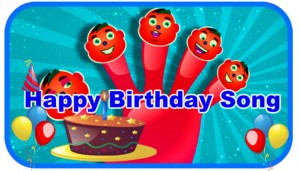 At any given day in a month, every year, everyone of us celebrates their birthday. It could very well be that today may be your birthday or perhaps it is the birthdate of someone else who is reading this. But have you ever wondered about the history of the birthday song? Questions such as who wrote it, what year and how did it first originated are some of  the many inquiries people would like to know in regards to this widely popular tune. The answers to some of these questions and others may surprise you as we explore the happy birthday song history.
The Beginning Of The Song
Noted by the Guinness World Records as the most recognized song in the English language, "Happy Birthday To You" is a tune we are all familiar with. One of the reasons for this is that song is used all over the world to mark the anniversary of a person's birth. The song is so popular that is has been translated into more than 18 different languages. The melody to the tune "Happy Birthday To You" comes from a song called "Good Morning to All" which has has been attributed to two American sisters named Mildred J and Patty Hill. The original lyrics to the tune written by the Hill sisters are "Good morning to you, Good morning to you, Good morning, dear children, Good morning to all". This was done back in 1893 even though some debate that the sisters actually composed the words to the birthday tune.
Is it someone's birthday and are you looking for tips on throwing them a party? Be sure to read Tips On How To Throw a Great Party
Legal Issues With The Tune
The arrangement of the melody and lyrics found in "Happy Birthday to You" originally appeared in print in back in the year 1912. However, it may have probably existed even earlier than that. Still, a songbook of the tune was not published until 1924 even though many schools had already been using a similar version decades earlier. Interestingly enough, the happy birthday to you melody has ended up being one of the most profitable tunes of all time according to financial statistics.
Recently, the song was set to enter public domain after a copyright case was settled no too long ago. The case brought forth came about due to an argument put forward by Robert Brauneis in his 2010 paper. For decades, Warner/Chappell Music Inc had been charging people for copyrights uses to the song. In February 2016 Warner/Chappell settled for US $14 million and sent the song into the public domain.
When Is Your Birthday?
Birthdays are something that people all over the world celebrate every day, every month of every year of their lives. Because of this, the happy birthday song is so popular and widely used. It is very unlikely that most of us, if not all, have had the tune sang to us one way or another at one time in our lives. It is a great thing to celebrate the day you were born which explains why this song is so widely loved and used so much all over. One would think it is almost mandatory to sing "Happy Birthday To You" to anyone who is celebrating their born day. This is even more so when there are parties and birthday cakes involved.
Do you enjoy listenting to the birthday songs? Take a look at how Listening To Music Is Good For Your Health

Regardless of how it all got started, or how the words made it into the original song, the anniversary of a person's birth is a beautiful event. Being able to sing happy birthday to you to someone is even more rewarding. Is it your birthday today? Well, then happy birthday to you!