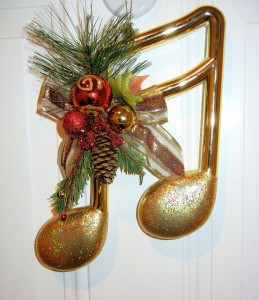 Once again the holidays are here and Christmas is near so it is after all, the most wonderful time of the year. If you are hosting family and friends over your home for a holiday get together then you should have music to help entertain them. Here at Ambient Mixer, we have put together a list of some of the best Christmas songs for the holidays.
Music & Holidays Go Together
Nothing brings family and people together more than the holidays and Christmas. Hosting people over however, can take a lot out of you since you have to keep everyone happy and entertained. The best thing to do is have some great songs to help break the ice among your guests and keep everyone from falling asleep.
Quite likely the most recognized and popular Christmas song of all time is "The Christmas Song" by Nat King Cole. First recorded back in 1961, this song is still widely played during the holidays all over the world. Having this song on your playlist should be automatic and mandatory.
You may also enjoy reading about Christmas Baking With Ambient Music
Watch Videos of Your Favorite Songs
Sites like YouTube and others have changed the way we listen to music now as we are able to watch a video of the song we like now which ads another perspective to it. There is a huge difference after all between just listening to a song and actually watching a video of the song as you listen to it.
One song and video you and your guest will truly enjoy is Mariah Carey's "All I want for Christmas is you". With her beautiful voice bellowing this Christmas song, Mariah really gives us something to cheer about.
Another song to enjoy for the holidays is "Mistletoe" by Justin Bieber. The teens in your house will truly enjoy this song since they are all crazy about Justin.
Here we have another classic from Bing Crosby with his "White Christmas" song. This classic tune was introduced back in 1942 in the "Musical Holiday Inn" movie. The song went on to actually win an academy award for best song. The Bing Crosby version of the song went on to sell more than 50 million copies.
This best selling album from 1997 by Hanson featuring the song "Merry Christmas Baby"
is one no playlist should be without.
You know we had to have the "Santa Claus Is Coming to Town" song by Bruce Springsteen on this list. While this is a classic first recorded back in 1934, the boss help to give it that new sound when he recorded it again. "Santa Claus is coming to town" is probably one of the most re-recorded Christmas songs in history.
Want to make sure your party rocks? Check out these Tips On How To Throw a Great Party
Of course there are hundreds of more songs which should be on this playlist. You can search for over a hundred more which are available on the web. Nevertheless, having these to start off is a great way to ensure your family and friends will get into the Christmas spirit as they listen to these wonderful holiday songs.