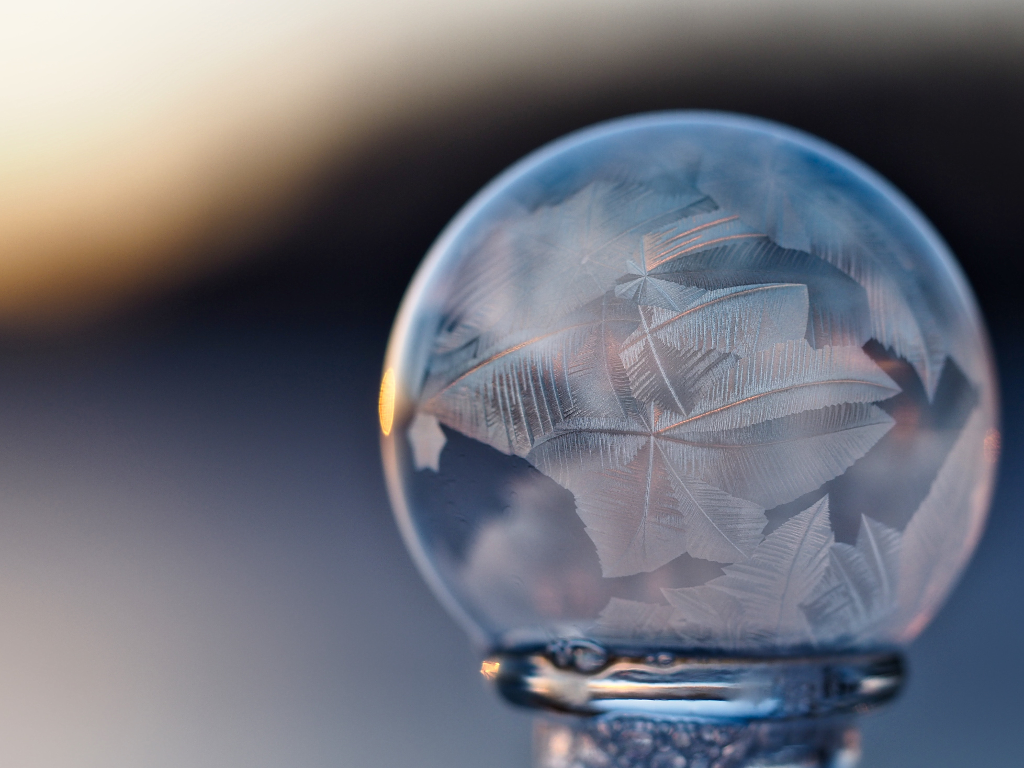 Winter is not quite here, but it is coming. Enough reason to make your home winter ready. From a constructional point of view, this means something completely else than we mean though.
It is about time you invite winter into your home, into your living room, while the cold and clamminess stay outside. Thus, we focus on the cozy and romantic aspects of winter. Read on and find out how to make your living room ready for the upcoming winter season.
Winter Decorations
Of course, during winter, many people concentrate on very Christmas specific decorating. If you don't want to get all into the little Santas and baubles, there are many other ways to decorate your home ready for Christmas. The most prominent colors during winter are white and grey, which make quite calm and clean colors for decoration. With a hint of gold, you can add a feeling of nobility, while a hint of green can feel more natural and fresh. Light blue and silver are also perfect choices for a winter decoration.
Following this color scheme, many design elements and decorative items come into mind. Of course, fake snow in all forms is a go-to decoration in this time. It can be sprayed onto trees and windows, laid out in blanket-form on chimneys and window sills, or stylized as snow-flakes made from paper, cotton balls and even hot glue.
Twigs are also a typical decorative item. In addition or instead of green pine or fir twigs, white and spotted birch can fit the more cold and calm color scheme as well. For a hint of warmth and glow, fairy lights are a great and safe alternative to candles. Bundled up in a mason jar, hanging from the walls or decoratively wrapped around a bunch of aforementioned birch twigs adds a glimmer of gold.
Perfect Lighting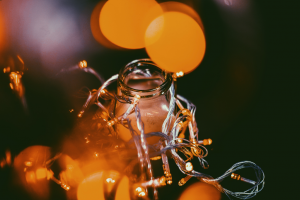 Fairy lights serve more than a purely decorative purpose though!
During winter times, the sun makes itself scarce. It is often hidden behind rain and snow clouds and even if it shows its warming face, the hours of sun time are very limited. This means you have to bring the sun inside. Or many suns, for that matter. In addition to the swab of gold fairy lights add to a decoration where white is more prominent, they spread a softer light than most room lights.
The more romantic – yet also more demanding more attention – way to light up a room are candles. In addition to a warm and fiery glow, they also add a distinct flickering that reminds us of fireplaces. Luckily, especially for households with pets and small children, fake candles can now mimic said flickering. Most do so in a rather convincing way.
Ambient Noise & Background Sounds
Once everything is pleasing to the eye, it's time to cater to the other senses. Usually, December is filled with Christmas music and jingles. Every store, shop, mall, even street corner rings from the typical holiday cheer. In your own four walls, you can decide which music you want to listen to. If it's Christmas music as well or your favorite album of your favorite band is up to you.
However, sometimes music is just too intrusive. It drowns out conversations or keeps you from focussing while you study, write, or simply unwind after a hard day of work. Opting for some unintrusive ambient noise as background sounds is the logical alternative. Depending on your decorations, mood or general theme, you can choose different, optimized ambient noise mixes. Play them in the background while going about your daily life. For example:
Fireplace Sounds: If you don't own a fireplace, you can at least bring the sounds of crackling fire into your home.
A Winter Forest: Looking for something calm and natural? A soothing winter forest atmosphere is just perfect for you.
Snowstorm Feeling: Hiding inside with a hot beverage and a cozy blanket feels even better when there is a snowstorm outside!
Smells
The last sense to please when you make your living room and home ready for winter is the sense of smell. There is a plethora of smells to choose from that are easily associated with winter, Christmas and tranquil times inside with your family.
If you are lucky enough to have an open fireplace, add some pine or fir twigs to the logs you are usually feeding the flames with. Scented candles, oil lamps and incense burners can furthermore spread tasty smells like cinnamon, baked apple, and vanilla. Or, of course, anything else you like.
The best scents, however, come from actual food or beverages being prepared. A tasty Christmas meal, baking cookies in the oven or the smell of a freshly brewed tea or coffee can hardly be substituted by a candle. Plus, you can enjoy the outcome of the baking, cooking and preparation process in addition to the tasty smell!