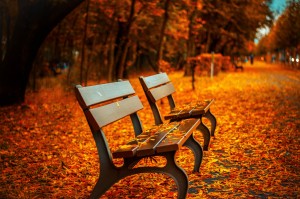 It's already mid-September and that means that summer is definitely coming to an end. Actually – and officially – summer has ended a few days ago on the 23rd (at least in the northern hemisphere). But there's no need to feel sad or gloom about it, because now the fall season is starting!
Last year, we have already pitched you some great sounds of fall, and this year, we want to show you why it's absolutely no reason to gloom about the changing season!
Fall Is Beautiful
Especially in the early days and weeks of the month, fall has the ability to paint nature and your environment in the most radiant colors. After spring and summer, the green nature slowly turns red, orange, yellow, brown… All those warm colors can surely warm your heart as well. What could be more beautiful than taking a stroll through a autumn forest?
For photographers, fall is also a wonderful season to take many different nature photos. The most obvious are the many fall-colored trees, of course, but since fall is the season of harvest, rich fields with different colored crops are also popular picture themes. Besides, the crops, pumpkins, and ripe apples also attract different kinds of wildlife to the fields or your very own garden. Unfortunately, the weather also gets more and more unstable, yet the freshening winds make for some great cloud-scapes in the skies. And what's more atmospheric than a picture taken in the still warm fall rain?
Back To School
Okay, this is something that's not so nice about fall: the summer holidays and vacations are ending as well. Yet, going back to school doesn't have to be bad at all! For the kids, it's great to see your friends are back because everyone returns from their vacation. Hey, autumn isn't the favorite season for the anvient goddess of learning, Saraswati, for no reason. And you parents finally get some calm hours when your offspring are in school. 😉
Besides, the start of school also denotes the start of many television series new season. Traditionally, after summer break, most television stations bring their popular series back on air in time with the leaves turning yellow. New series also tend to be released in fall.
Pumpkin-Spiced Everything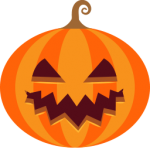 Harvest's main goal is of course not to create picture-perfect scenery, but to provide enough food to prepare for winter. While this is not all that important anymore, nowadays, it still means that many different fruits and other victuals come 'in season'.
Have you been to Starbucks lately? Then you have noticed one of the most prominent flavors of the season. Pumpkins are everywhere! In your soup, on your plate as a side dish, in your cake and cupcakes, in your coffee, and more. While one could get sick of the overload quite quickly, it's a great addition to apple pie and other typical fall dishes. Besides, hang on to it, because soon they will be replaced by hot apples and cinnamon anyway.
Halloween
Before we think about cinnamon and mistletoes though, there is another great holiday to greet: Halloween. If you don't want to eat your pumpkins, you can still hollow them and cave a frightening face into the outer rind. Especially if you have kids or friends to do this with, carving Jack O'Lanterns and decorating your house will surely get you in the mood for the spookiest holiday of the year.
And when the evening is finally there, you can watch all the kids dressed up, going from door to door to demand candy. Spooky television shows and movies make for a great horror themed evening at home. If you don't want to host your own creepy party though, you can attend many of those around, hosted by different clubs, bars, and other event locations.
Winter Is Coming
Unlike in the book series this phrase originates from, it's a good thing though. Fall is the time where you not only prepare for winter, but also the time you can look forward to Thanksgiving, snow, snow days at school, and Christmas!