December, January, February… These months are cold, ghastly, uninviting (at least in the Northern hemisphere). But are they, really? We from Ambient-Mixer.com say: No! There is a beautiful side of winter and in our today's article, we will show you!
(First) Snowfall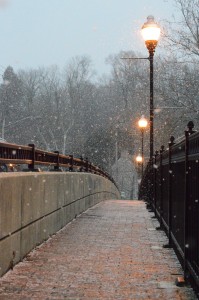 If you think back to your childhood, was there anything more magical than the first snowfall? Whether it was the first snowfall each year or your very first snowfall ever (if you grew up in an area that is not regularly blessed with snow), when the first fluffy flakes trundled down from the winter sky, it was a moment filled with magic. And nowadays with nostalgia.
It's mesmerizing to watch the streets, houses, trees, cars, meadows around you be slowly swallowed by a white blanket. No matter if you are spectating from a windowsill or being part of this wonderful event yourself, it's something to enjoy every year anew.
Peaceful Nature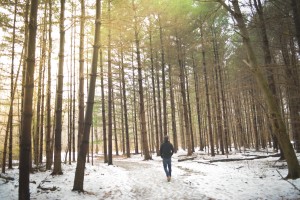 Once the billions of snowflakes cover the ground it's time to go out and enjoy the white glory.
Take your dog, best friend, kids or significant other out for a walk in nature. Snow always changes a familiar environment and turns it into a scene out of a fairy tale. Get some fresh air, breathe in deep and let go of all stress and worries.
Furthermore, snow tends to drain some sounds that may be otherwise distracting. It's as if your hearing is wrapped into a comfortable blanket as well. Enjoy some soft bird songs together with your own muffled crunching footsteps.
Skiing, Snowboarding & Sledding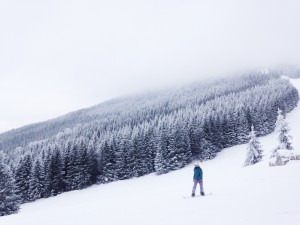 You're no fan of calm and peace? You long for more action? Then you should go out as well!
Grab your skis, snowboard, sled. Hey, even a plastic bag will do! Then, seek out the nearest hill, climb up and enjoy the speedy way down!
If you still have some vacation days left, why not invite your friends and family to a skiing vacation? And even if it's just a day, seek out a skiing area with a skiing lift and the fun can begin! You and your friends can't ski? There are sledding lifts as well!
Hot Beverages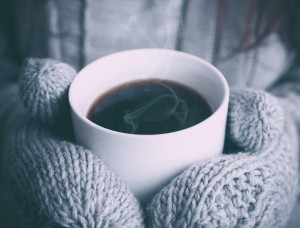 If you are not a fan of the cold, there is still no reason to loathe winter.
Autumn denotes sweater weather. Winter stands for warm scarfs and gloves and stylish beanies. If your warm winter jacket or cozy blanket aren't enough to warm you up, it's time to enjoy a hot beverage.
Hot chocolate, steaming coffee, aromatic tea, warm milk with honey and cinnamon… Whatever you prefer, pour yourself a steamy cup and let the warmth fill you from inside.
Cozy At Home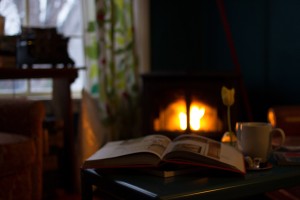 Still not convinced to go out into the fresh cold? Then make sure that your home is warm and cozy.
When it's cold and ghastly outside, a snow storm sweeping snow and ice against the windows, it may even be better to stay in. Snuggle into your favorite blanket, pour yourself a cup of tea or hot chocolate, and light up your fireplace.
In case you don't have one, you can always create the right feeling with some candles and atmospheric fireplace ambient sound mixes.
Enjoy winter, outside or from your home!
What is your favorite thing to do in winter? Let us know!