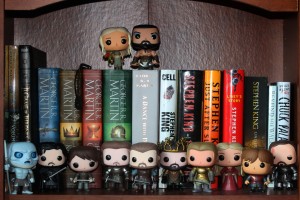 Fans of the series have been waiting for this for a year now, avid readers of the books even longer: next week, the new season of Game of Thrones hits the small screens!
It's been over a year since the Game of Thrones season 5 started airing in April 2015. The last book of the A Song of Ice and Fire series, however, has been published in 2011! Sure, The Winds of Winter is said to be published in 2016 after being pushed back quite some time, but publishers made it very clear that it would not be published before the new season has aired.
Season 5 had already shown some aspects of the newest, unreleased book, but it had mainly focused on the existing books A Feast of Crows and A Dance with Dragons. That's why the sixth season of GOT is something special for all fans out there! There is not much catching up to do anymore. Instead, content of The Winds of Winter will be revealed along with more original content not even the book lovers had known about.
Get in the Mood for Game of Thrones!
Whether you want to re-read the books or re-watch the previous seasons, we recommend taking some quality time to find back into the epic saga created by G.R.R. Martin.
To make it a bit easier, we have browsed the Ambient noise mixes created by our users that were dedicated to the locations and characters of A Song of Ice and Fire resp. Game of Thrones:
Westeros
The Crownlands: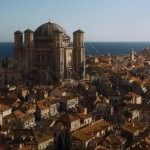 King's Landing:
Dorne:
The Iron Islands:
The North:
The Wall & Beyond: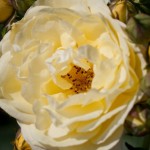 The Reach:
The Riverlands:
The Stormlands:
The Vale of Arryn:
The Westerlands:
Essos
Dothraki: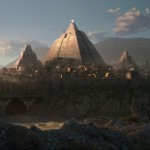 The Free Cities:
Slaver's Bay:
Valyrian Region: