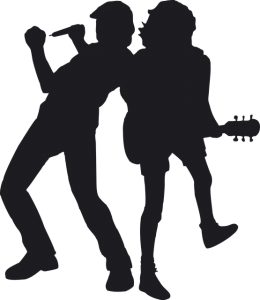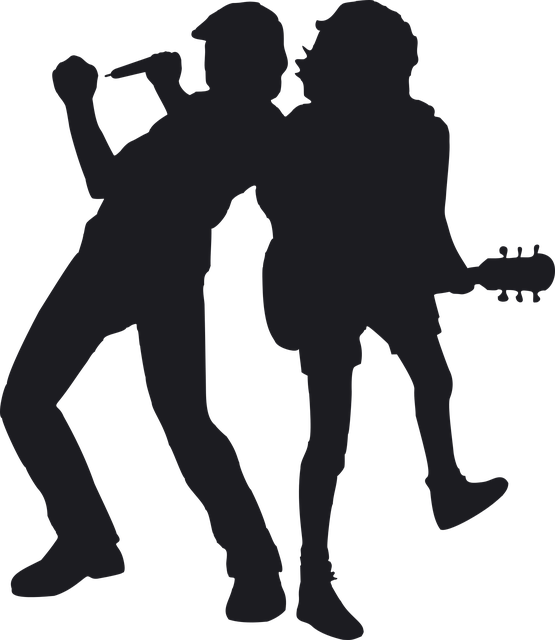 Most of us love music because it has so many wonderful benefits. While the vast majority simply listen to music for fun and enjoyment, others make a career out of it. But what are the most lucrative careers for musicians? Exactly what are the highest paying jobs in the music business?
These top 10 jobs for music lovers will help explain some of those questions. In addition, it may also help to send you on your way to your new exciting and lucrative career in music.
But before you go thinking that you are going to become a millionaire, stop. The truth is that making a lot of money in the music industry can be difficult. In fact, there are many other careers which are far more profitable. In the end though, most people that love music and choose it as a career don't really do it for the money. The truth is that they do it because they truly love music.
Record Producer –
Music or record producers can make a substantial amount of cash in the music business. These are the people who are in charge of all the financial and creative aspects of recording sessions. A record producer works with musical artists and helps them produce records he or she thinks will become hits. The average salary for a good music producer can be as high as $148,677 annually.
Orchestral musician –
Although this can be a tough career in the music industry, if it is done correctly, orchestral musicians can make good money doing it. One of the most important things which dictates what you will be making is the orchestra you will be playing with. The average orchestral musician can make around $37,000 a year. However, if you become a member of top orchestra, then your salary will vastly increase. Members of the Boston Symphony Orchestra usually earn about $133,000 annually.
Film Score Composer –
If you like movies – and who doesn't? – and music, then you can make a good living being a film score composer. These are the folks who work with film directors and producers to help write original scores for the films. The music in a film can be very important and may end up becoming a huge hit in some cases. If that happens, depending on your contract, you can end up becoming a millionaire. Average film score composers earn about $57,690 annually and up to $170,000 plus year.
Video Games Sound Designers –
There are a large amount of people who love video games and music. If you are one of those folks, then you can become a video game sound designer to make an honest living. Video games rack up billions in sales each year and the sounds that come from them, are an integral part of the games. From voice to sound effects, a video game sound designer can help make these video games exciting and fun. The average salary for a video game designer starts at $40,000 and goes up as much as $120,000 plus a year.
Music Booking Agent –
Ever wonder who was in charge of the last concert you attended? These are usually the jobs of music booking agents. They are responsible of scheduling live performances for many bands and artists on their roster. It is a booking agent's job to understand the audience of whatever group or artist he or she is handling. Setting up the right venues can make sure they – and their artists – make the most cash possible out of each event. The average music booking agent can earn around $98,900 a year.
Recording engineer –
Every Time you hear a song you like, be sure to thank a music engineer. That's because they are one of the most important pieces to a song. Music engineers work behind the scenes to make sure the song comes out perfect. When and if done correctly, this career can lead to huge cash payouts. You can begin as an audio assistant to get your foot in the business if you are just starting out. Average salaries for a recording engineer begin as low as $26,00 a year. However, they can also go up as much as $150,000 plus annually.
Road Manager –
If you like the road and love music, then you should consider being a road manager for a career. These are the folks who get to ride around on tour with musical acts. It is their job to keep things in order. They also have to make sure that all things go according to schedule and plan. But before you say yes, be warned. Making sure all goes as planned is no easy task. A road manager has to be in charge of many different things including: tour budgeting, fan interaction, press requests, travel plans and even merchandise sales. Annual salaries for road managers start at $30,000 and go up as high as $125,000 a year.
Music Attorney –
Yes, every artist or performer needs a lawyer to take care of all the legal stuff. This is where you can become a music attorney to handle a band or individual. This is one of the most lucrative careers in the music industry. Music attorneys are in charge of contract negotiations, copyright and trademark issues, among others. But you have to go to law school and become properly certified first. Once you do that, you can make around $71,000 a year to start. With the right clients, your annual salary can reach $150,000 plus a year.
Music Therapist –
Music therapy is a very rewarding career for the right person. And being a music therapist can also be pretty awesome and exciting. Music therapist work around in settings such as prisons, preschools, nursing homes and other areas. You need to complete several qualifications before you can be a fully ready though. These include completing the American Music Therapy Association academic course or program. The starting salary is only at $26,000 a year though. However, if you get the right jobs or clients, you can earn up to $100,000 plus annually.
Session Musician –
While being a session musician can lead to you making a great deal of money, it is also a very competitive field. In this sector you will find some of the best talent when it comes to the music market. Each session musician will have his or her instrument that they are good at playing. Once you can build up some clients and a good resume, you can begin to make some real good money. The salary can range from a $100 a day and as much as $2,500 daily. That amount to more than $100,000 plus a annually.