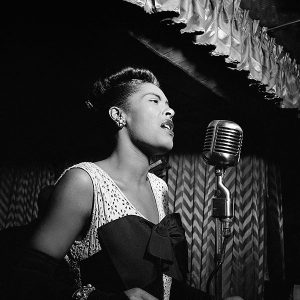 We often read and hear about how famous male musicians impacted the music industry throughout the years. However, there have been some really awesome women in the history of music as well. Some of these famous female musicians in history, completely changed the industry one way or another. Through their songs, musical compositions, and other contributions, they helped paved the way for other females. These are 11 of the most influential female musicians of all time.
Aretha Franklin –
Known as the godmother of soul, Aretha Franklin changed the way women were seen in the music world back in her day; and even to this day. Some of her most famous songs include "Respect" and "Chain of Fools." Although she began her career as a gospel singer, she soon switched to R&B and contemporary soul style.
You may also be interested in reading Top 20 Music Composers Of All Time
Julie Andrews –
Who can forget Julie Andrews in her role as Maria in the popular film "The Sound of Music." Her role in that film paved the way for many other women as well. Her recent role included one in "The Princess Diaries" movies where she played the regal Queen.
Billie Holiday –
You can't think of jazz and not equated it with Billie Holiday somehow. Her unique and distinctive style was electrifying and captivating. She was known as "Lady Day" and wrote many songs in her time. Back then, it was not something women did and it was considered unusual. Unfortunately, trouble and drugs ended her life early as she died at only 44 years old.
Dolly Parton –
We all remember Dolly Parton for her role in the successful film "9 to 5." However, before that, Dolly was already well respected in the country music industry. Her achievements include being one of the most honored female country singers and performers of all time. She also had more than 25 songs reach the Billboard's Country charts No.1 spot.
Tracie Chapman –
Loved for her beautiful and unique voice, Tracie Chapman has been a great influence in the music industry. Her songs tell riveting and compelling stories which captivate listeners. In 1988, she reached superstardom with her "Fast Car" song.
Patsy Cline –
With a repertoire of ever popular songs, singer Patsy Cline made an impact on the music world that is still evident to this day. Even though she died tragically at the age of 30, she had already carved a name for herself in the world of country music.
Carole King –
Carole King wrote many songs which made numerous artist very famous. Some of those songs she wrote include "The Loco-Motion," "One Fine Day," and the ever popular "Will You Love Me Tomorrow." She also went on to become a successful singer later on in her career as well.
Madonna –
If there is one woman entertainer that changed the game for women in music, it is Madonna. Her long list of chart busting songs include "Material Girl," "Vogue," "Like A Prayer" and "Papa Don't Preach." Her unique style in fashion also influenced an entire decade of teens for years to come.
Ella Fitzgerald –
Ella Fitzgerald had such a powerful voice that she was given the title of "The First Lady of Song" back in her day. The scat-singing performer worked with many jazz legends such as Dizzy Gillespie,m Louis Armstrong and Benny Goodman during her career.
Lady Gaga –
While some may consider her to be controversial and outrageous, Lady Gaga continues the path other women paved before her. Her prosperous musical career includes millions of records sold and hit songs written for other artists as well. The provocative Lady Gaga is not shy in causing an uproar each time she performs.
Be sure to check out 8 Awesome Reasons Why You Should Listen To Music Daily
Beyonce –
If success in the music industry was measured with money, then Beyonce belongs at the top of the list. The widely popular singer has sold over 100 millions records thus far. She began her career in the group Destiny's Child and soon went solo. She is presently the highest grossing female artist in the world.