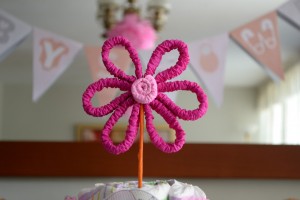 Becoming a parent is one of the most wonderful gifts in the world. The prospect of welcoming a little human to the world that holds a part of both his parents; their traits, features, characteristics, and habits; is a heart-warming feeling. And what could be a better way to celebrate before the baby is actually there than with a baby shower!
Let us give you some ideas for hosting a baby shower. Whether you are an expectant mother, or the best friend, sister, or even mother of one: create some wonderful memories and moments pre-birth.
Pick A Theme
Hosting a baby shower itself has a theme already, of course: welcoming the new baby. However, depending on the taste of the parents or the way they would like to see their baby grow up, you can theme your planned baby shower even further. Here are some popular and creative themes you could go for:
Vintage – For all lovers of vintage and the used look. Ideas can range from decoration, invitations, to the gifts giving to the expecting mother/parents.
Popular Children's Books – Books like the Velveteen Rabbit, The Wizard of Oz, or other fairy tales make a wonderful inspiration for themed decoration and food. Furthermore, it's a great opportunity to stack the baby's bookshelf with classics like Where The Wild Things Are, The Chronicles Of Narnia, or The Very Hungry Caterpillar.
Country/Nature – If the weather is in your favor, why not hold the baby shower outside. Whether you are into country or not, natural decorations and a more rustic theme fit an outdoor shower just perfectly.
Colors – It doesn't always have to be the stereotypical "Pink for girls, blue for boys" theme! Pastel colors like mint, beige, lavender, or salmon can make for great decorations and inspirations as well.
Traveling – A – sometimes stressful, sometimes wonderful – journey will lie behind the baby as well as the parents. Theme the baby shower either using different travel destinations around the globe, decorating with maps and serving exotic food. Or turn the travel itself into a theme, with briefcases full of useful things for the baby.
Weather – What better way to celebrate the newborn than with the smile of the sun? Warm and sunny colors make for great decorations. Yet, clouds and little rain drops can also represent the sprinkles of new things and joy a baby brings into their parents' life, held in soft blue and white colors.
Boy or Girl? – The gender of the baby hasn't been revealed yet? Make it the theme of the party. Maybe the mother already knows and can take this opportunity to reveal the gender. Make a poll or vote to see who had been right with their guesses.
Duckies and other animals – Soft, cute, and fluffy animals can be a very fitting theme for a baby shower as well. Baby animals represent cuteness and innocence and thus match the spirit of a baby shower very well. No matter if you choose kittens, duckies, bumblebees, bunnies, or any other cute animal the mother may favor, make the decorations and food fit.
A Little Nerdy – The soon to be parents are located a bit on the nerd side? Then work with that! 8-bit pixel decorations inspired by Pac-Man or Space Invaders can work just as well as themes revolving around the baby being the new Superman or Wonder Woman in the house.
Western – Close to the country theme, but a little bit more on the wild side, can be a baby shower in the western style. Hey rolls, cute farm animal decorations, and a hat and boot for the little cowgirl or cowboy shouldn't be missing.
At the Beach – Whether you go for a more "watery" theme, one revolving about having fun at the beach, or go for a more vintage nautical theme, a baby shower like this one is fun for everyone.
School – Life consists of learning. And the new baby stands just at the beginning of it all. Make it the theme of your baby shower, with learning books and games as gifts for the newborn, chalkboards and alphabet cards as decorations, and parental guides for the parents. Not only for teachers that become parents!
Favorite Sport's Team – The new mommy and daddy are fans of the Boston Red Sox, the Dallas Cowboys, or another sports team? Perfect! No matter if baseball, football, basketball, hokey, soccer, or another sport – everything works great as a theme and guarantees joy for the parents-to-be.
Tea Party – It doesn't have to be as crazy and out-of-this-world as in Alice in Wonderland. Tea parties can combine the soothing and inspiring virtue of tea with a more vintage and delicate touch.
Exotic – Depending on where you hail from, traditions and decorations from other countries can add a nice and exotic touch to your baby party. Whether you turn to African, Moroccan, Thai, Italian, British, or Australian – there are tons of ideas for themed decorations, food, and guest favors.
Popular Movie's – Just like children's books, popular movies make for great baby shower themes as well. Depending on the liking of the mother-to-be, this can range from Harry Potter to Breakfast at Tiffany's, from Casablanca to The Notebook.
Bow and Mustache – A little more on the typical or traditional site are gender themed baby showers. Instead of princess and fireman, or blue and pink, why not give everything a more unique touch. Quite polka-dotted bows for girls, mustaches for boys – and both themes can be combined with either a vintage touch or different color themes.
Rockabilly – Bring some 50's flavor into the modern times. Polka dots and rock 'n roll music, as well as a party crowd dressed in the rockabilly style, complete with poofy dresses, hair-do, and make up will bring back some of the good old times.
Ambient Music & Background Sound
Of course, a baby shower – just like any party – is not complete without music. Blast your favorite tunes or choose songs about the joy of having a baby. Or you could blast some ambient music or ambient background noise that fits the theme of your baby shower!
Whether you go for non-distracting and calming ambient music in general or choose something theme-fitting, ambient sounds are always a great choice that will not take the focus off the party games or conversations. Depending on the theme you picked, either from the list above or coming up with your own, you can find some fitting background sounds to get rid of uncomfortable silence. Here's a lit of categories you may want to consider: