As the leaves starting to change color and the temperature dwindling down, some people just can't help being negative. They complain about how cold the nights are going to be and how they need to keep raking the falling leaves.
You don't have to be that kind of people. Fall is the season to get comfy. And if in your busy life you've forgotten how to get all cozy this season, we will help you get back on track. Here are some simple tips to get yourself cozy during the Fall season.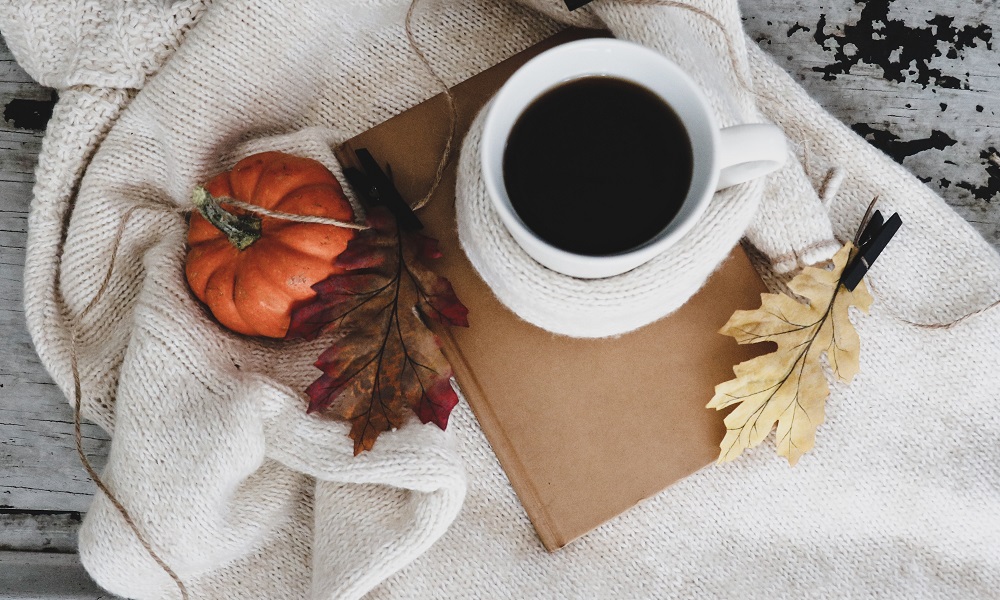 Add soft lighting to your bedroom
Soft and warm lighting gives an impression of low contrast in a room. Install those kinds of lightings in the bedroom and they make you want to curl up and snooze. It's easier for you to have a good night's rest. After all, the weather during Fall is just the best for sleeping and napping, don't you think?
Get your oversized sweater out
Just because it's getting cold doesn't mean you have to crank up the thermostat. Your oversized sweater sitting in the drawer would be sad if you feel like that.
Read some books
Wrapped up in your oversized sweater, sit by the fireplace and catch up on your reading. Time magazine has released their most anticipated books of fall 2019. There are some excellent choices in there if you care to check them out.
Reading books by the fireplace is probably one of the most comforting things about this season. You can spend hours reading with the soothing sound of the crackling fireplace in the background to keep you company.
"Uhmm… I live in an apartment with no fireplace."
Ah, yes. We forgot that many modern living spaces are devoid of any real wood fireplace. Obviously, adding a fireplace to your apartment is unrealistic. However, you can go with the next best thing —  playing the fireplace ambiance. The ambient-mixer.com has many different ambiance sounds to boost your mood in any season. The fireplace ambiance is just one of them.
Make your favorite latte
Drinking latte is a kind of fun rituals for the Fall season. No, you don't have to drink Pumpkin Spice Latte if it's not your thing. Keeping up with the Fall ambiance, you can combine coffee with cloves, cinnamon, and nutmeg. Of course, once again, if spiced latte is not your cup of coffee, be free and try various other flavor combos.
As with other fun things in life, enjoy your latte in moderation. Latte is a sugary and high-fat drink. Drink smaller serving so you can have both a fun and healthy season.
Cook your favorite comfort food
OK, so we just told you to have a fun and healthy season, but sometimes it's fine to satisfy your food cravings. Mac and cheese, chili, and chicken pie are just some examples of food that will surely warm you up this season.
There's a plethora of recipe variations for those dishes. Just pick one or two easy recipes so you can have a comforting and fulfilling dinner to indulge this Fall. Our favorite is cheesy potato with some seafood mixed in. All you need is some potatoes, butter, milk, flour, shredded cheese, and your chosen seafood. It's super easy to make.
What about you? What's your favorite comfort food?
Take hot baths
After a long day at work, taking a hot bath or shower can help soothe stiff muscles. A twenty-minute hot bath is all you need to get the full benefit.
Not only hot baths make you relax, but it also reduces headaches, improves blood circulation, and lowers your blood pressure. In short, hot baths can keep you so comfortable this season.