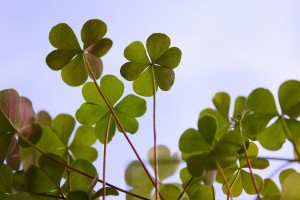 There are some celebrations and parties throughout the year that are difficult to plan for, but St Patrick's Day isn't one of those. One of the big problems for planning most types of parties is to determine what kind of a theme to have. However, if you're planning a St Patrick's Day party, this theme is already identified, it's just a party… with a lot of green!
However, just because you don't have to worry about picking a theme doesn't mean there isn't other work to do if you want to have the perfect St Patrick's Day party. Here are the other important steps that you can't miss.
Invitations
The first thing you need to consider for your St Patrick's Day party is invitations. Are you going to mail them or just send them via email.  If you're using the regular mail, you will have to send them out much earlier to allow for delivery. You can make simple cards or invitations out of green paper, or you can design something on your computer, include St Patricks Day clip art, and print them all out.
You can also send your invitations electronically via email to your invitees. One benefit to doing your invitations electronically is that you can include Irish inspired ambient music tracks as part of your invitation.
Decorations
After the invitations are sent, it's time to think about how you will decorate your party space. Again, this is much easier because of the limited themes you likely have to choose from. If you simply go to your local party supply store, there will likely be an entire aisle of green flowers, streamers, ribbons, bows, glitter and napkins to choose from.  You can't go wrong with any of those items on St Patrick's Day.  Remember that in addition to decorating the party space, you will need a center piece for the table.
Green Beer
Regardless of everything else, the one thing that is considered a "must have" for most St Patrick's Day parties is green beer. Your chances for having a successful party for this holiday drop dramatically if you don't provide this holiday inspired beverage because it will definitely be expected.
Irish Music
The next item on your to-do list for your St Patrick's Day party is to figure out what type of music you're going to play. Don't wait til the last minute for this important task or you will regret it when you've scrambling around and stressed at the last minute.
You can go two different directions with your St Patrick's Day party music: "regular" music, or Irish music. If you prefer Irish themed music, we have some great ambient tracks full of the sounds of an Irish pub, the Banshees or Selkies of Ireland or even the calm, relaxing sounds of the Irish countryside.  Celtic inspired music tracks would also make a great choice.
Drivers
If you're planning to have a St Patrick's Day party, it's important to make plans and prep for the party so everything you need is ready by the time your party starts. But it's also important to remember that many, if not most, of these celebrations include drinking alcohol. As a party host, it's important that you put some thoughts into making sure your guests are all responsible drivers and get home safe.
This can include making sure each group has a designated driver, having people on hand who can drive some of your guess home, or have taxi's on call for anyone who needs them.
If you follow these steps, you can have the best St Patrick's Day party ever!