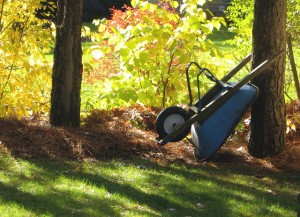 When we reach mid-August and the end of summer is upon us we are usually hit with two conflicting emotions.  On one hand, it means summer is almost over and time on the water, out of school and relaxing on vacation is soon to be a thing of the past. On the other hand, it also means that we are about to enter into a season that includes new activities and the wonderful sounds of fall.
To celebrate this change of seasons,
The Sounds of Fall
we've gathered some of our favorite sounds of fall.   These are perfect ambient music tracks for anyone who is trying to hold on to the last few days of summer, or getting in the mood for a festive fall.
Summer Sounds
We're still waiting for the last official weekend of summer, so many of you may be making plans for the last camping trip or ride on the boat for the season. If you can't get away for a real trip, maybe you're just looking for some music that reminds you of the great summer season and allows you to hold on to it for just a little while longer.
Here are some of our favorite summer sounds:
As a reminder, when the weather really turns bad in a few months and you want a nice reminder that summer will be back someday, January is a great time to check back in with us for a summer sounding pick-me-up.
The Sounds of Fall
Leaves
Although raking leaves can sometimes be hard work, there is still something about the sound of a pile of leaves that gives you with a good feeling inside.
Back to School
For kids all over the world, this time of year means one thing – it's time to go back to school. Some kids love this event because they get to go back to daily contact with their friends and some love it because of a genuine love for learning. Regardless of the reason, here are some school sounds that will take you back to your school days.
Football
The beginning of fall also brings with it something that people all over the country have been looking forward to since the middle of the previous winter. The fall season means it's time to get ready for some football. Whether you just want some great background noise as a reminder that it's almost time for games to start or you want something to remind you of previous highlights, here are some ambient tracks that involve our favorite cheering crowds.
Halloween
Another group of sounds that are perfect for preparing for the fall are Halloween sounds. It's never too early to start planning. If you've started the planning process for your annual party, you should definitely find some great Halloween backgrounds. Another great use of these types of sounds is to play when the kids come trick-or-treating at your house.  Kids love Halloween anyway because of all the candy, but they get extra excited when the houses they're visiting really get into the mood and set the tone with some really great, really creepy, Halloween sounds.
Whether you are exited for the upcoming fall season, or just want to hang on to summer for a little while longer, we've got the perfect sounds of fall for you!