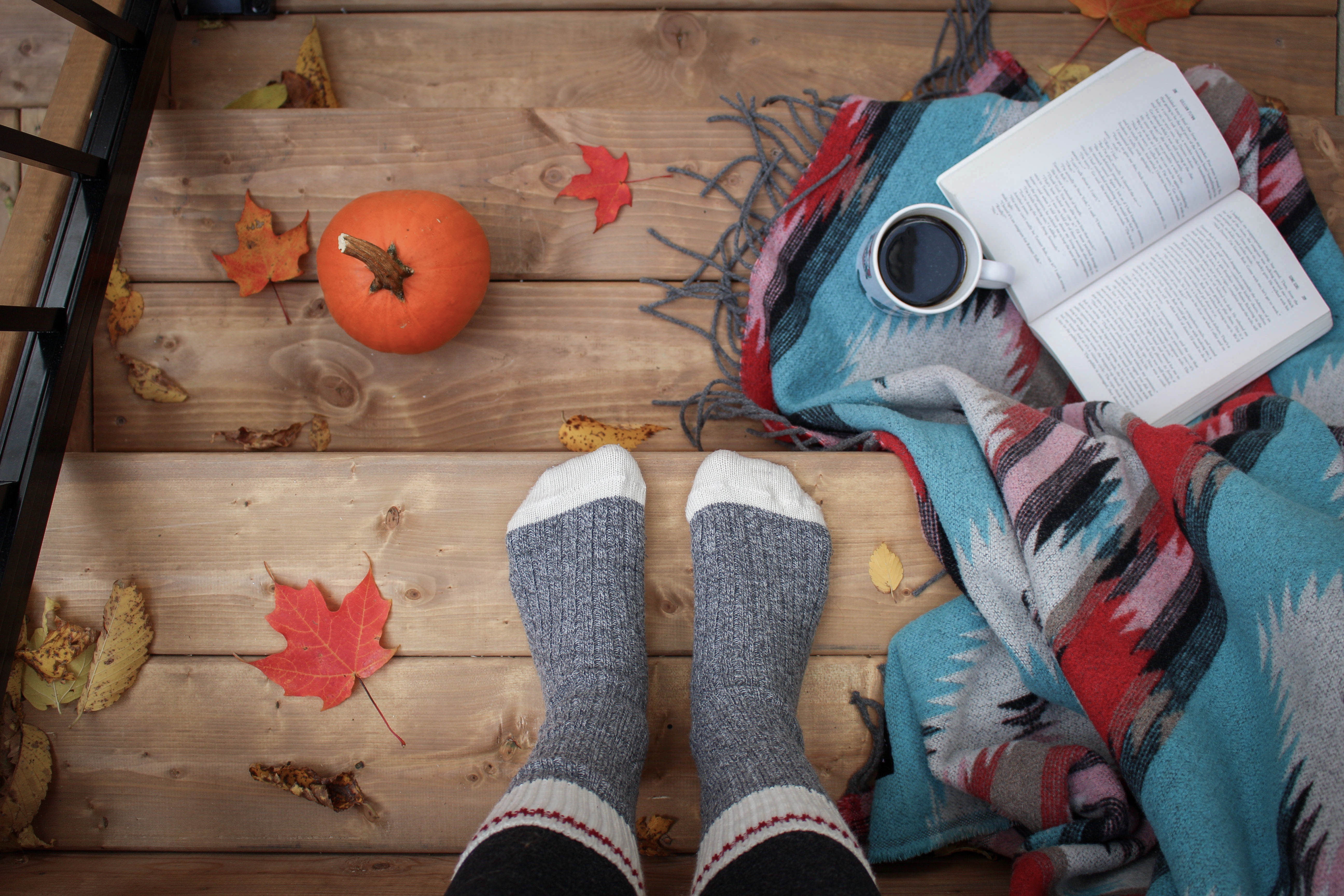 For people living in the northern hemisphere, autumn is approaching fast. The days are getting shorter, the sun isn't as warming anymore. A colder wind starts blowing while the trees change from the fresh and rich green to gorgeous red, orange and gold.
What, you are not excited yet? Allow me to change that!
Get Excited For Autumn
There are many things to look forward to in the fall season. Even the colder weather and the rainy days have something beautiful to them. Users of Ambient Mixer already know the benefits of rain sounds for studying, writing, reading, generally for concentration, and even for (or against) sleep problems. But, of course, there is more!
Check out what fall is famous for.
Thus, allow us to get you excited for the upcoming season!
☕ Hot Beverages
Drinking hot beverages in summer can be beneficial, but only once the weather is getting colder, we really love sipping on a cup of tea or a mug filled with steaming hot chocolate. There is more than just the "basic" hot drinks though. Let the following recipes inspire you.
⛈️ Rain & Thunderstorms
The sound of rain on a tin roof, pattering against your window, rolling thunder in the distance, … We are loving it! And once autumn comes around, you don't have to emulate the rainy mood anymore – or at least not as often.
If you still miss out on the thunderstorm and rain atmosphere, check out some of these lovely white noise tracks created by our users and the ambient noise generator.
Rain sounds are very relaxing, but can also inspire you to do some tasks you might have some issues concentrating on otherwise. Reading and writing, studying and researching, coding or correcting – it all comes easier with a calming rainy atmosphere.
? Sweaters, Hoodies, Scarfs & More
Whether you have a love for fashion or not, clothes around the fall season are a reason for everyone to cheer. Why? Because, aside from being fashionable, they're just comfy as can be!
Sweaters, hoodies, jackets, coats, … Slowly, these long-sleeved staples are seeping into our day-to-day wardrobe. Scarfs and gloves keep our necks and hands warms, and we can whip out fur-lined and padded boots. Yet, it's still warm enough to pair your favorite shirt or crop top with a nice jacket or a longer-sleeved shirt underneath without freezing to death. It's simply the best mix of summer and winter clothes you can get!
? Take ALL The Photos
Look outside. The trees are turning golden, clouds chase across the sky, animals come out to gather food for winter. Fall is a gorgeous season for sure. Its effects can be seen across the countryside, along the seashore, and throughout our cities.
Just look around or get some inspiration from these professional or hobby photographers from Instagram.
You don't even have to go outside. What about taking some beautiful shots of your favorite autumn wardrobe items, decorations, your fall reading list, etc.