Unsure what to do this summer? Then get some inspiration on how to spend your time during the long days and short nights of summer.
It doesn't matter if the weather is hot or if it's pouring down, if you want to go outside and travel, or stay home and inside. We have had a look at popular and inspiring ambient mixes on our side and gathered up some ideas what you can do this summer.
Enjoy Nature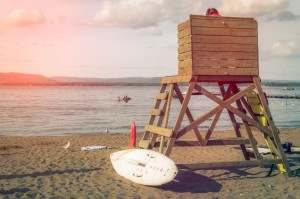 Seasons change nature, and it would be a shame to miss out what summer does to the sights and nature around you. We have taken a look (and a listen) to our nature ambient tracks and found some inspiration for trips into different parts of nature.
A Walk in the Forest
It is no secret that summer is a hot time. The sun burns down bright yet relentless. That's why seeking shelter underneath the leafy canopy of a thick forest is a good idea. Walking through the forest provides some cooling shadow alongside stunning nature. It is also the perfect place for a morning run or jog when it's still early and nature awakens around you.
Enjoying a Summery Meadow
Less shadowy, a summery meadow provides a whole other view. Sprinkled with colorful summer flowers and the busy buzzing of bees and other insects, a grassy plain is an inviting place for a picnic. Lie down on a blanket and read or just day dream.
A Picnic on the Riverside
Another great place for a picnic is along the shores of a river. No matter if it's a powerful stream or a small trickling creek, the constantly flowing water presents yet another kind of vegetation. At the riverside, you can find sandy plains or grass to lie down on, as well as soft cliffs or trees gathering to bring shadow. The splashing sound of the soft waves forms a nice background ambient for reading or just chatting with a good friend as well.
Traveling Far And Near
Summer and vacation time is the one opportunity to get away from everything you know and explore new places. Take the opportunity of this summer to travel. It doesn't matter if you have to go far, or just explore some unknown places in your area.
Relax at the Beach
There is no need to worry if you haven't planned your vacation yet. Last minute flights are oftentimes cheaper than regularly booked ones, and they bring you to places you may have never visited otherwise. If you are lucky, you will find yourself on a plane to an exotic island soon!
City Tours and Shopping Trips
Another alternative to sandy beaches are city tours. Take a shopping trip to the nearest big city, or plan a sightseeing trip in a tow abroad. The further you go, the more exotic and interesting the cultures will be that present themselves to you.
Staying At Home
You don't want to travel, don't have the money, or simple the time for it? Staying at home can be just as fun as visiting far away places.
A Garden Party
If you have a garden, set up a deckchair in a nice, shadowy spot, and just enjoy the calm and tranquility of your own home. In the afternoon and evening, invite friends over for a BBQ or small garden party.
Lighting up a Bonfire
When the night falls at your garden party, set up a burning high bonfire. Or blast some fireworks up into the sky.
During the Summer Rain
Sometimes, summer isn't as warm and sunny as it is supposed to be. On darker, rainy days, going outside is seldom an option. However, you can make the best of a cooling summer storm as well.
Reading a good Book
When did you last have the time to read a good book? Don't you miss getting drawn into adventures that lead you to places full of mystery and wonder? When the weather is not allowing you to enjoy any sun, take your time to grab an old favorite or new exiting read!
Board Game Evening
While reading is a more solitary activity, you can fill your afternoons and evenings with more fun activity with friends and family as well. Invited your loved ones over to dinner and a movie, or schedule a poker or board game evening.
A Trip to the Movies
Instead of staying at home, you can visit other places during a summer rain as well, of course. There are quite some interesting movies coming out this summer. Check out blockbusters like Mission Impossible, Pixels, or Fantastic Four; or engage in some innocent fun with the Minions of Despicable Me.
---
Still not in the mood for summer? Then check out our article about ambient mixes that surely get you in the mood for summer.