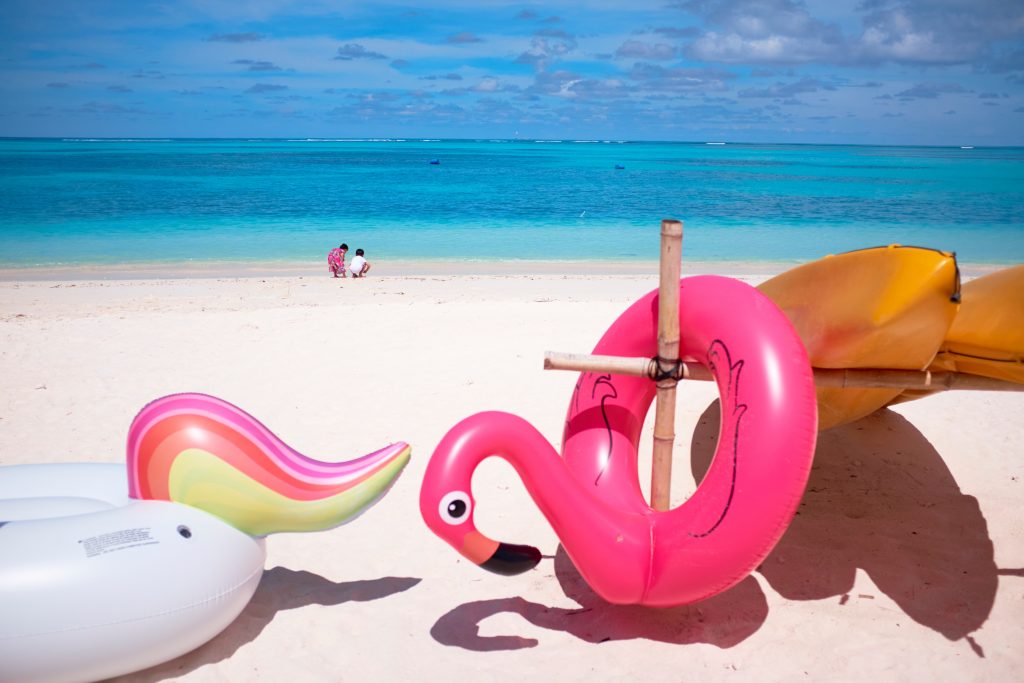 Spring is in full bloom but if you live in my area, it was 99% rain up to now. Rain, some hail, snow, … I don't want to wait anymore! I know, summer starts on 21st June but I am sick of cold, wet weather. I am going to summon summer!
If you want to follow me and feel warm and sun-kissed for once – all by using free, online ambient sounds – come follow me!
Find The Perfect Summer Noise
As mentioned above, the main medium I will be working with is ambient noise and sounds. Why? Mainly because it is freely available and because I, like many people, are easily stimulated by music and sounds.
Of course, there are more ways to get yourself into a summery mood. Ice cream, iced drinks, lights that mimic sunlight, photo-realistic wallpapers, cranking up the temperature, … Choose whatever you feel like, but believe me when I say: without sounds, these things just don't feel complete.
Luckily, whatever other measure you take to feel like you're in the middle of summer, there is (or will be) a ambient soundscape for it!
Beach Sounds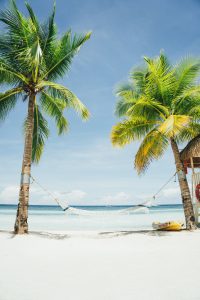 What's the one thing that comes in mind when you think of summer? Vacation time! Warmth! The beach!
Going to the beach or some tropical location is still the most popular vacation destination for all those that want to either have a "real" summer or for those that replace a cold winter or autumn with a "summery" location.
On Ambient Mixer, there is a whole category dedicated to all kinds of beach sounds. Here are some of my absolute favorite ones:
Summer Forest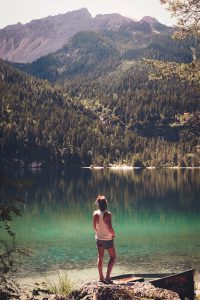 We may be a bit split on this here, but hear me out. I know that forests may be swarmed with insects over the summer. That's unfortunate but nothing you couldn't work around. Because I am a very big fan of nature, forests just belong to a nice summer for me. On an especially hot day, the cooling shade underneath the trees is just a treat!
Of course, you can find lots and lots of different forest sounds on Ambient Mixer. However, you can find winter forests or very spooky atmospheres there as well, not all that suited for summoning summer feelings. Here are some of my favorites though:
Bonfires
A fun summer activity is sitting around a controlled (!) bonfire or campfire. Roast marshmallows, tell stories, just sit around and watch the flames. What you want to do is up to you but believe me, the sounds of a crackling fire paired with crickets or beach waves is relaxing and stimulating alike!
Again, fire sounds can be about… well, a lot. Thus, I searched for some summery bonfire soundscapes for you explicitly:
Other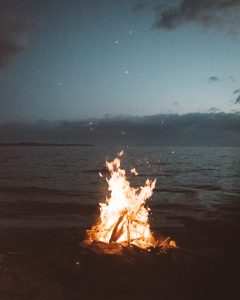 There's more, right? So much more! Thus, below, I collected some general sounds that remind me of summer or that have been created for summer times specifically: