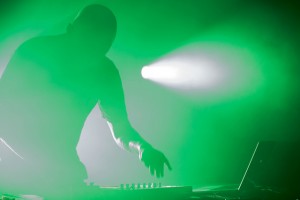 Ambient music never really came to life till the 1980s. Here are some of the best albums from when the genre started out.
Klaus Schulze's Timewind
One of the German keyboard pioneer Schulze's famous albums is Timewind. The album is made up of two side long pieces. You might even prefer his earlier, organ based work. Schulze was the one to discover the sequencer and made use of it for the subtle and classy effect on his album. The music has a lot of string synths and pads too.
Phaedra by Tangerine Dream
Tangerine Dream became one of the most successful electronic music acts of all time after sequencers and synths became easily available. Virgin made a whole lot of money selling copies of this album. That was also the turning point where people could see the potential of what cinematic, synthesizers and instrumental music could do.
New Age of Earth by Ashra
Manuel Gottsching had the idea to use personal instruments and made solo music for what he referred to as the 'new age'. The artist made the very popular E2-E4. The album, which a lot of people noticed, bore resemblance to Schulze's work and Tangerine Dream. It also had some beautiful and softer space music including some pieces that featured soulful and delicate guitar solos.
Structure's From Silence by Steve Roach
Everyone thinks of the great classics including Roach's mastermind. Roach became a guru on everything ambient and for over 3 decades remained successful at anticipating trends. This was his first textural album. The first track begins with Reflections in Suspension and is both mournful and energetic, which is a surprising combination. The third track as well as the title track is very repetitive, spacious and quiet. These are by far the essence of ambient music.
Angelic Music by Lasos
This was never that popular back in 1978 and many people may have never even heard of it. This is a combination of American AND Greek music, and is connected with New Age music. The fact is that this two track album is a great example of drone ambient. Steve Roach never came close enough to doing anything like that until it was the mid 80s already.
Landscape of a Dream by Diatonis
Diatonis is not that popular either. The album was a very different kind from what was going on at that time. Landscape of a Dream is made up of 4 pieces built on simple progressions or drone along with airy pads. It is one of the earliest ambient albums.
Let the Power Fall by Robert Fripp
After they came out with the Red album (which was an incredible record), Fripp went on to dissolve King Crimson. Fripp's music was ahead of its time. The tape loop system allowed him to layer his guitar play over and over again.