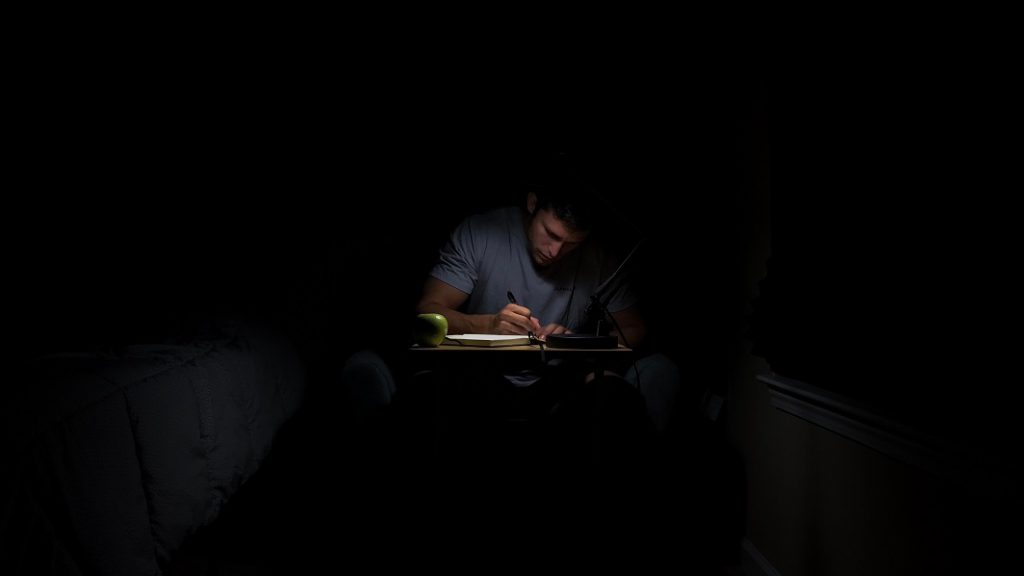 If you enjoy writing but you seem to suffer from a bit of a slump lately, perhaps a change of atmosphere is in order. Try to find the perfect ambient music for writing so you can have a productive day churning out words after the others.
Here are some pointers of what a good ambience for writing should be:
Keep it simple
The human brain still hides many mysteries. When a piece of music contains human speech and vocalization in it, our brains automatically pay attention to it. Often times, the brain pays too much attention and saps your attention away from the task in front of you.
Stay away from music with vocals.
In the same sense, find music with simple tunes. Music that is too complex may steal your attention away from your writing. Subconsciously, your brain is trying to decipher what the music is all about.
Match the theme
If you're writing a horror novel, a dark and mysterious music will fit much better than a cheerful one. Spine-chilling, nightmare-inducing music is where it's at.
You can also find music that fits the setting of the story. For instance, if you're writing a scene where two lovers are eating outside a café down the street while the rain is slowly trickling, a rain or city ambient music will fit just right.
Loop it
If you have found an excellent non-distracting ambience track but it's only ten minutes long, be sure to play it on loop. This will keep your brain from being distracted when the music changes to a different track.
Don't fancy loops? OK then, you can also combine several similar ambiences into a playlist that last 30 to 60 minutes. That's plenty of time for you to pour a significant amount of ideas into writing. You're not planning to write continuously for hours, right? Taking a break is also an important part in keeping your creative juice from drying out.
Take your personal preference into account
Some people swear that classical music helps them focus much better than any other type of music. Well, that might be true for them. That doesn't make it a general truth, though.
It all comes down to personal preference. Believe it or not, some people can focus on writing much better playing EDM-like music in the background at low volume. The high bpm (beats per minute) just tick the right boxes in their brain.
Experiment with several kinds of ambient music to find your own version of the perfect ambient music for writing.  You have virtually infinite possibility to experiment with at ambient-mixer.com
After you do find one that puts you into the zone like no other, be sure to share it to the world so other writers like you can benefit from it.
Happy writing.