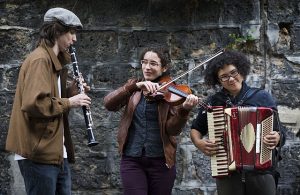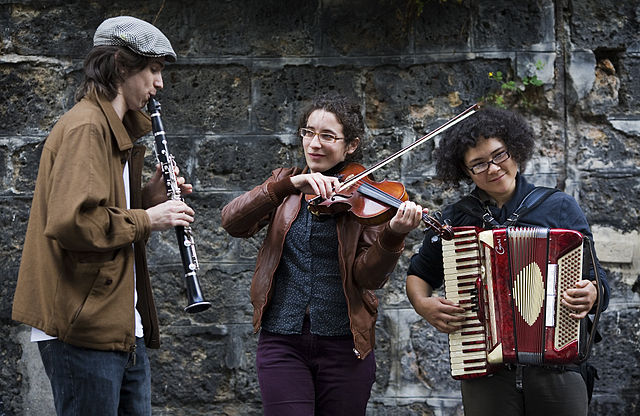 The musicians of today have hundreds of music making apps to help them make better music. These apps can enhance your music making capabilities in various ways. Best of all, some of them will work for either Android or iPhone. If you're a musician or aspiring to be one, then there are various apps you should have on your phone. Not having some of these applications can and may well cost you in several ways.
Whether you are trying to write songs, compose music, get your tunes heard or numerous other reasons, these apps are essential. Technology has changed and improved substantially the past decade; especially regarding phones and applications.
Tempo – Metronome with Setlists
If you're a musician that wants to stay on rhythm, then the Tempo is a must have app for you. The app has very powerful metronome features which include 35 different time signatures. It also has a large selection of sound sets, complex meters and an advanced set list management tool as well. The app is made by Frozen Ape Pte. Ltd and cost $1.99 for the paid version.
Don't forget to read How To Get The Most Out of Your Phone's Music Collection
The Magic Piano –
If you want to learn to play the piano or get better at it, then the Magic Piano app is a great place to start. You can easily get the piano experience on this app without having to shell out big bucks for the piano instrument. The app is free on iOs.
Dropbox –
For musicians who write a lot of songs, or need more space on their phones, Dropbox is the way to go. You can use Dropbox to easily save and store your tunes and work. You can also access it from anywhere in the world as well.
iMaschine –
Are you looking to create some magical and awesome beats? Then check out iMaschine for iOS. This awesome app lets you create some cool beats at the touch of your fingertips. You can also sample them directly from our iTunes library. Best of all, you can easily record one-shot samples via the microphone on your phone. But this app is not free since it costs $4.99.
Songsterr Tabs & Chords –
With the Songsterr Tabs & Chords app, you can easily practice to play the guitar using some of your favorite songs. This very useful app includes the tablature of most of the popular songs today. You also have audio playback to help you learn the most difficult parts easier. This feature lets you slow down the song to half-speed. While the app is free, you may have to sign up for a $4.99 a month fee to get the most out of it.
forScore –
For those musicians that need a space saving app, forScore is worth downloading. This app works great for guitar players and other musical instruments as well. The sheet music app is more than just that though since you can import DPF files from the web as well. The app comes with a $9.99 price tag.
Cleartune – Chromatic Tuner
Want to tune an instrument? Then Cleartune is the app for you. For musicians that already have chosen an instrument, this app lets them accurately tune it easily. It does so by using your phone's built in microphone. The app may be really simple, but it works very well. It cost $3.99 for the full version.
Tenuto –
Want an app to help you understand music better? Tenuto is designed to assist people recognize chords by ear easier. Best of all, it doesn't matter what type of instrument you are using. The app also has musical calculators which make it ideal for music theory introduction. Tenuto costs $3.99 for the full version.
GuitarToolkit –
If you're a guitarist then be sure to download GuitarToolkit right away. With this application, you don't have to have a separate app for your chord book, metronome and tuner. GuitarToolkit has all three of them included. You can get several other instruments on the app as well. The pro upgrade has a drum machine feature. GuitarToolkit cost $9.99.
Here's an article every musician should read – 10 Ways For New Artists To Promote Their Music Online
Songwriter's Pad –
Many writers often experience writer's block. The Songwriter's Pad app can greatly assist you with this issue. The app provides you with great idea generating tools via a simple nudge. Using an emotion based phrase and word generator, you can easily come up ideas for your next song. You also have a rhyming dictionary to make sure you get it right. The app does cost $9.99 though.