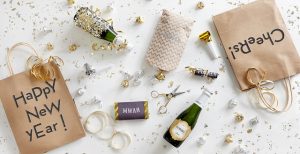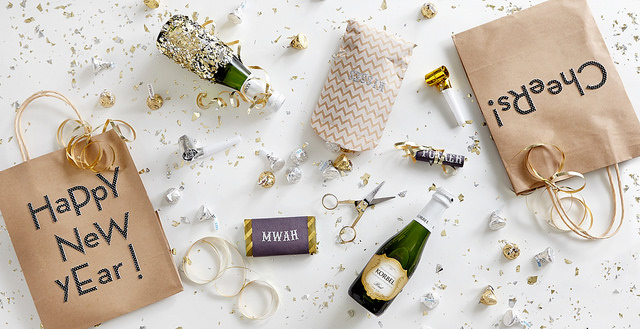 The end of the year is finally here and that means that it is time to have a new year's eve party. Yet throwing a party for such an important event can end up costing a lot of money. It can also require extreme planning and care. But what if you don't have too much time, money or ideas? What if you just want to throw a smashing party without having to go overboard on cash and time?
Luckily, we have put together 11 great new year's eve party ideas for you to use. Most of these ideas can let you host an awesome party without having to spend too much time or money. And you won't need to hire any planners nor take a few days off from your daily rituals to do so either.
Choose A Theme –
Most new year's eve parties have a theme or some kind of idea to it. This will let your guest know what to expect and what your party is going to be about. Of course you don't really have to have one to throw a new year's bash. But if you are feeling festive and want to make it more fun, choose a theme everyone will get a kick out of.
Need music for your party? Then check out 20 Christmas Songs Every Playlist Needs
Social Media Invites –
Back in the days before social media, most people had to spend a ton of cash to make invitations for any events they planned on hosting. However, all that has changed now with sites such as Facebook, Twitter and Instagram. You can easily create some e-vites and post them for all your friends and family to see. You can even have your invites re-shared by other people as well. Before you know it, the whole town will know you are throwing a party.
Use Leftover Wrapping Paper –
If you want the place where you are hosting the event to look like a party is really going down, then decorations are important. But you don't have to really spend that much to do it. You can use all of that leftover gift wrapping paper from Christmas to decorate. Take some paper and make decorative strips by adding glitter and other things to them. Hang them from your ceiling and walls and everyone will be very impressed.
Host It At Home –
For those that don't want to spend too much money renting a place, you can host the party at your house. It will not only save you money, it will also make your party more comfortable for your guest and you. Of course this is a good idea if you are planning on a normal size gathering. If, on the other hand, you want a huge party, then perhaps having it at your home may not be such a great idea due to the mess after it's over.
BYO Food & Drinks
People that go to parties always expect free food and drinks to be waiting for them. The problem is that providing both drinks and food to a lot of people can cost a pretty penny. The best way to get around this and save some time and money is to do a BYO – Bring Your Own – drinks and appetizers. Tell all your guest to bring their favorite drinks and food so they can have exactly what they want. You can provide some snacks and some beer or drinks for a few here and there just in case.
Let Friends & Guest Help Out –
Hosting a party can quickly turn crazy and demanding; especially if a lot of people show up. Keeping tabs on all that's going on will take all night if you do so alone. The best thing to do is let your family, friends and even guest help you out. Especially if they offer to do so – as most often do. This will let you keep an eye out for any other issues to help make the party a complete success. Plus, it will allow you to mingle and have some fun as well.
Paper vs. Plastic –
Although paper cups and plates can make cleaning up a cinch, they can also cost more than using your own dishes. If your budget allows it, then see which option makes more sense to you. Don't worry too much about not having enough dinnerware that matches. After all, it is a new year's party and mix-and-match can be part of the theme.
Let The Games Begin –
While some may consider games a bit childish or old. However, they are great icebreakers at events, gatherings and even parties. You can use board games, card games or other ideas to get people to start having fun. This way, no one will be too bored before the party even gets a chance to get going.
Plan The Playlist –
Nothing more awkward or worst than a party without music or a great playlist. That's why it is important that you take the time to create an awesome playlist to use at the party. You can also ask a few friends to bring one so you can have some variety. Just make sure that you have a diverse and inclusive mix for everyone.
Create Your Own Photo Booth –
The secret to throwing a great party is entertainment. You want to make sure everyone is having a good time. One way to do this is by creating your very own photo booth that everyone can use. You can either use a closet or a designated area as the photo booth. Hang a sheet or paper as a backdrop or scenery. You can also add props such as hats, large glasses and other cool stuff on the side. Your guest can take their own shots or have someone else do it for them.
Here are some of  The Best Songs For Parties
The ShoeBox Resolution –
A way to make sure your new year's eve party is a success is by mixing things up. The shoebox resolution idea is a great way to do so. You take a shoebox and decorate it with wrapping paper and other things. You then hand out a pad and some pens to everyone. Have them all write down their new year's resolutions, hopes, goals and dreams. Once you collect them all, you can then mix them up and let guess randomly pick one out of the shoebox. Have them read them and try to guess who wrote and give their insights on them. This is an awesome way to get everyone involved and to participate in the party. It can also let people get to know each other better.