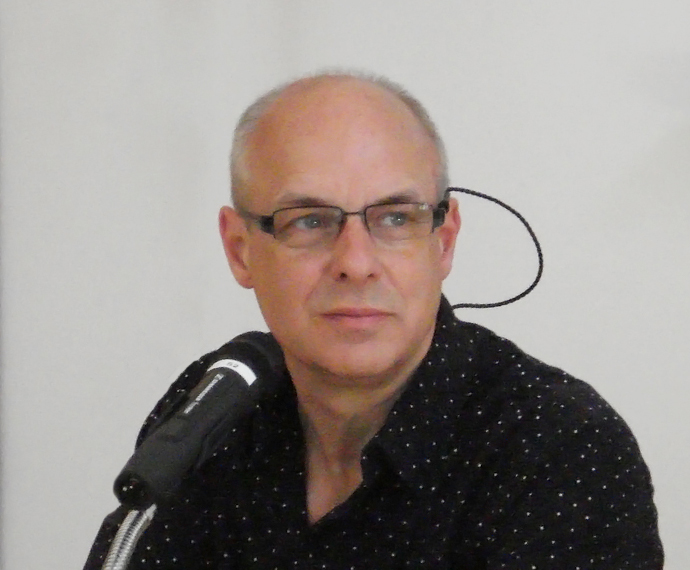 While some refer to ambient music as boring or "overly intellectual", it's still gaining popularity over the years. The role of the artists who are consistently producing new music and performing their work on stage is a huge part of the reason why.
So, do you know who those artists are?
The followings are three people whose talents and hard work in ambient music have inspired many to follow their footsteps.
Famous Ambient Music Artists
Brian Eno
Eno describes himself as a "non-musician". Why would he call himself that? Your guess is as good as ours. Maybe he considers himself more of a thinker or activist. Only the man knows the true answer for sure.
Anywho, this is a man whose work has made people in the genre consider him a pioneer. The Roxy Music albums have become the favorites of many along with Bowie's and Talking Head's. He's also the producer who helped shape U2 and Coldplay. He's also the one who made the Windows 95 startup sound.
Despite his many achievements, Eno dislikes talking about himself or his past achievements in interviews. He's more enthusiastic when people ask about his ideas and the future. He's not limiting questions to music too. Ask him about how he thinks the society is now and how we can make it better. He'll be more than happy to go into specifics.
Aphex Twin
Aphex Twin is the stage name of Richard David James. His work gained traction when his debut album, Selected Ambient Works 85-92, became a hit in 1992. His combination of bass lines, oceanic beats, and lush soundscapes was a solid proof that he was no longer under Brian Eno's shadow then.
James often used his other aliases when publishing his works, namely AFX and Polygon Window. In fact, he didn't use Aphex Twin for years until he released Syro in 2004.
James' many contributions to ambient music influenced many artists such as Mike Edwards of Jesus Jones, John Frusciante of Red Hot Chilli Peppers, and Thomas Bangalter of Daft Punk. Paul Lester, the winner of 2008 Breaking Music Writer, described him as "the most inventive and influential figure in contemporary electronic music".
Tangerine Dream
If there's an award for the most ambient music albums released, Tangerine Dream will make a strong contender with over 100 albums. Their latest, Quantum Gate, was released back in 2017.
Founded in 1967, Tangerine Dream has gone through many personnel changes. The only everlasting personnel was Edgar Froese, the founder himself. That is until he died in 2015. Among the combination of personalities, the most notable one is the Froese, Peter Baumann, and Cristopher Franke trio in the 70s.
Among the myriad of albums, the ones considered most influential ones are Phaedra and Rubycon released in 1974 and 1975 respectively.
—
Do you have what it takes to be the next big thing?
Go visit the ambient mixer library. Take as much time as you need listening to everything that interests you. Use the available ambient sounds there as your stepping stones. Craft your own and be sure to share it with the world.