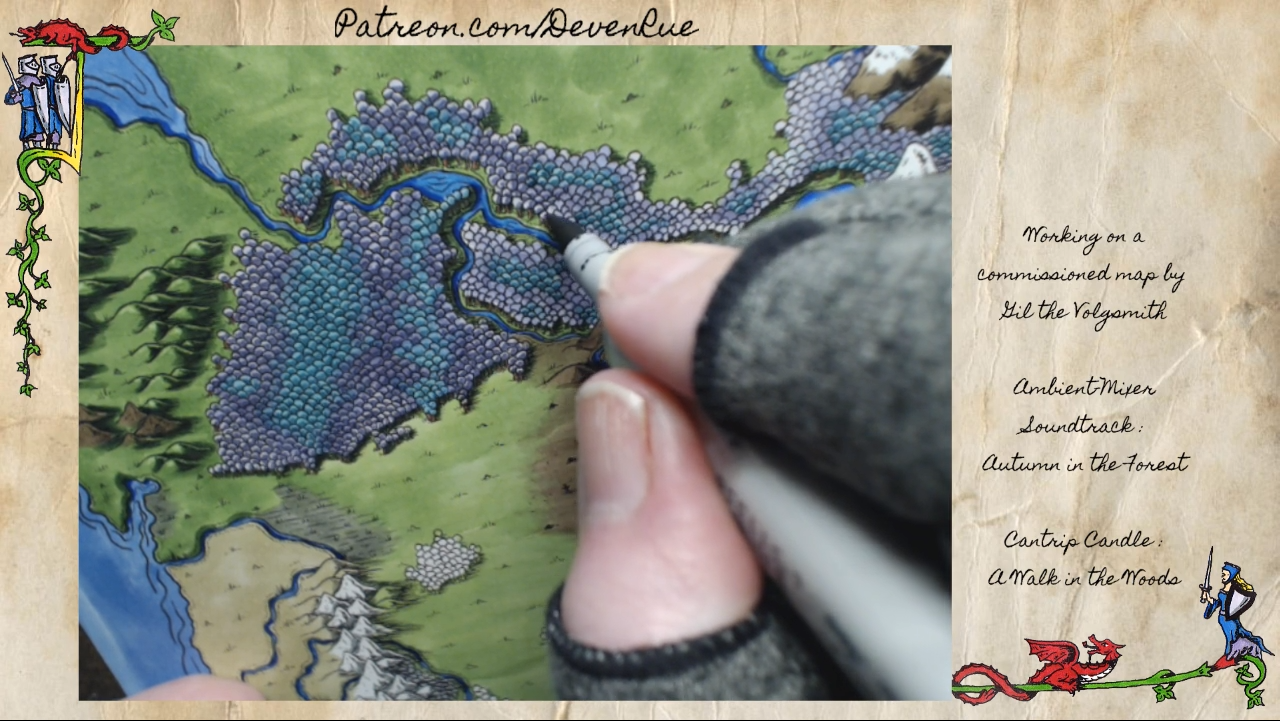 The creative process of creating art is a fascinating one. Music, film, books, sculptures, paintings – they all are formed from an imaginative mind, a vision.
We already talked a lot about ambient background sound for writing, painting or drawing. Today we want to have a closer look at an Ambient-Mixer user who uses different ambient sound mixes not only for background noise but also for accompanying soundtracks in their lifestreams:
Illustrations & Ambient Noise
First of all, what is Rue Ink and the person behind it, Deven Rue?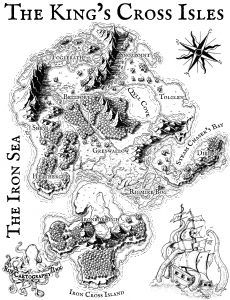 As the slogan on Rue Ink states, Deven Rue creates "Fine Art for the Sophisticated Geek". This is expressed in both fantasy illustrations and colorful cartography. She has worked in the art field for quite a while, her repertoire spanning from surreal paintings to wood burning. As of 2016, however, Rue found back to illustrating. Especially in the roleplay and Dungeons & Dragons community, she developed a vivid following. No wonder, if we dare say so, looking at her intricate and colorful creations.
What's even more impressive is that Rue is actually visually impaired. What comes naturally to many – estimating the distance between and from objects, among others – she has to actively concentrate on. This gives her illustrations a quite unique look when it comes to both depth (3-dimensional) and color.
On the Rue Ink website, Rue shows some of her work (some is even downloadable for free after creating a free account), publishes news and notes, talks about herself, announces livestreams, and sells her incredible artwork.
Livestreams & Ambient Noise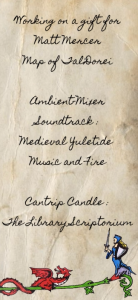 Every other day, you can join Rue on Twitch for different livestreams. Watch her illustrate, create maps, color them in or talk about being an artist and making a living.
In October 2017, Rue reached out to us at Ambient Mixer to let us know that she has been using several background noise pieces for her livestreams. We happily agreed to become an official "sponsor" for her future livestreams and still feel very honored that she chose us to create the background noise to emerge her viewers into her creative and creating process.
Especially for fantasy and roleplaying art and illustrations, she and other creators of YouTube and Twitch videos seem to value the huge selection of sound mixes in these categories. In this, Ambient Mixer and Rue go hand-in-hand to reach a similar goal: emerging people in the campaigns and stories they play out in their RPGs.
It was a lovely surprise to hear from Deven Rue in this regard, and lovely to see what our users actually use the different ambient sound mixes they can find on our page for. If you too want to spice up your illustration sessions, livestreams or DnD campaigns, feel free to choose one (or more) of the many free ambient atmospheres!
And make sure to share your creations with us!
??
---
Check out Rue Ink on: Facebook, Twitch, Twitter or become a Patron