Billie Eilish is a pop star phenomenon. Her debut album had been streamed more than 2 billion times. But some people think she's glorifying depression, mental illness, and self-harm. Many of her songs do sound depressing, and it makes you wonder why were they're so depressing in the first place.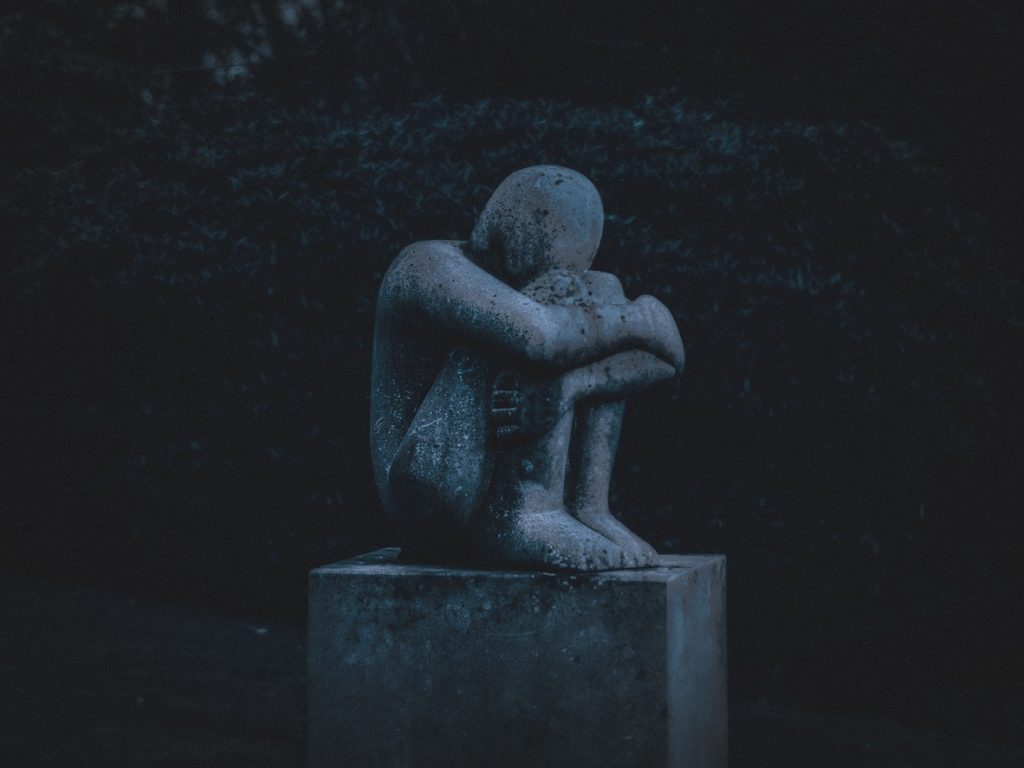 Why Billie Eilish Songs Sound Gloomy
The main reason why Billie Eilish songs sound depressing is that she has gone through depression and anxiety in her childhood and early teens. Just like any child with Tourette syndrome, Billie also had a problem with her self-esteem.
That said, her biggest problem started when she had a dance injury when she was 13. The growth plate in her hip ruptured, and she had to quit dancing. Billie was devastated and went through a self-harming phase. Things were tough for her until she was 16.
Thankfully, Billie is all better now. She has been touring far and wide bringing her family along with her too. She's enjoying her fame too. Well, most of the time. She loves the attention but this whole fame thing still got her unprepared some times.
"So, that's why …"
Yes, that was the reason why Billie Eilish songs tend to get weird. Of course, there's also another theory that says Billie's songs are what her songwriter, Finneas, who is also her older brother, come up with to cater to her audience.
In case you don't know it yet, all of Billie's songs were written by her and her brother. It's been like that since ages ago. Billie hated the idea of letting creepy 50-year old guys write songs for her.
Anyway, whichever of those two was the real reason for the gloomy atmosphere in Billie Eilish's songs, don't let yourself get too caught up in the atmosphere. It's not good for your mental health.
Billie Eilish isn't so dark and gloomy in real life. She's actually funny and talkative. All the gloomy stuff is just for her songs and photo sessions. So, shuffle up your playlist with some uplifting and cheerful tunes when you sense despair approaching.
There are many good things happening around you right now and more to come in the future. If you're finding it hard to look forward, check out our short article on how to stay optimistic.
"I'm not depressed. I just miss the normal life"
Well, we know some people find peace in the crowd, and it's true that this whole pandemic thing is changing people's life in unforeseen ways. Getting locked up in your home for two weeks or more is no fun when you're used to going out and about every day.
That said, if you miss the hustle and bustle of the city, you can try playing some city ambient sound. You can pick the sound of the NYC subway, restaurant, café, and any other crowdy atmosphere you can think of.