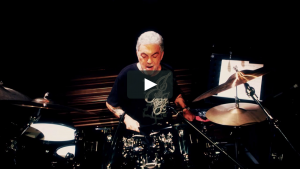 Learning to play any instrument can be difficult. There are so many things that you have to remember. Some music instrument require even more practicing and studying than others. The drums, are one of those instruments which can be difficult to master. However, unlike years ago, there are now many options available for drum newbies.
The internet is full of sites which offer tons of invaluable tools to help people get better. One of those sites which contains a ton of helpful lessons, is YouTube. These top 8 YouTube channels for learning to play the drums are awesome. They can help not only those who are new to the drums, but even intermediate drummers.
The great thing about these channels to help you learn to play the drums, is that they are free. Many people out there pay a lot of money for lessons on playing the drums, or any other instruments. But, with these YouTube channels and info, you can learn or get better, for free. Well, some of them are for free. Others do have subscription services for a small fee. These will give you some extra lessons and other tips.
You may also want to read about Online Music Lessons and The Benefits Behind Them
Still, there are some things you should keep in mind. You can learn a huge amount and tips from these videos or books. However, they could never be a real substitute for an actual professional music teacher. Watching videos don't always present a structure to learning. There are many bad habits which students tend to pick up when learning to play instruments. Often times, they are not even aware that they are making them. This is where pro music teacher comes in handy.
We recommend that you use some online lessons and perhaps sign up for some expert instructions as well.
180 Drums
This channel contains hundreds of lessons for you on playing the drums. They are very useful for either beginners or intermediate students. 180 Drums is a premium lesson site though. You may have to subscribe in order to gain more access to extra lessons.
BoomBoomTV With Jen Lowe
For those that want to learn to play more than just drums, Jen Lowe's YouTube channel can help. She is an instrumentalist and a songwriter who is very talented. Her YouTube channel offers lessons on hand percussions, djembe, timbales, congas, and drum kits.
Bill Bachman Drum Lesson Series
Bill Bachman is a drum master, author and technique expert. He is renowned for all of the skills he has in the music field. The video series from Bill, are very useful and have tons of tips for you. In addition, you also get visuals and close-ups to teach you better.
Alex Ribchester Channel
Although Alex Ribchester may not have the same amount of viewers other popular channels have, he still has a lot to offer. His Youtube channel contains a huge list of videos which almost reaches 300. He has his lessons organized from beginner to intermediate and all the way to advanced.
The Drum Professor
The Drum Professor is not like other drumming YouTube channels. Instead of teaching specifics about playing the drums, this channel goes over how to play them. It does so by using popular songs, and breaking down how to use the drums. These lessons can be very helpful for those looking to learn to play the drums to the beat of their favorite song.
Drumeo
When it comes to online lessons involving drums, Drumeo is at the top of the list. Their YouTube channel contains many drum lessons full of information and education. This channel can help teach a beginner the basics. There are some videos made just for those getting started. For resources and video lessons, Drumeo has one of the largest available. But, to access full drum lessons, you must subscribe.
Mike Johnston's Drum Lab
https://www.youtube.com/watch?v=swqEli8AF4k
The Mike Johnston Drum Lab YouTube channel, has been helping drummers for a while now. He even has his own personal website which offers tons of premium lessons. His site is MikeLessons.com and you can gain a bunch of valuable info there. The only drawback is that most of the good videos, are not on his YouTube channel. To access those, you must go to his site.
Be sure to check out these Top 10 Most Popular Instruments To Play
Alan Tackmann's GoAndPractice
Any beginner in playing drums needs to check out this channel. The very useful videos teach students various techniques. There are also loads of useful videos showing hand-and-foot combinations. The Alan Tackmann's GoAndPractice channel will help beginners reach the next level.