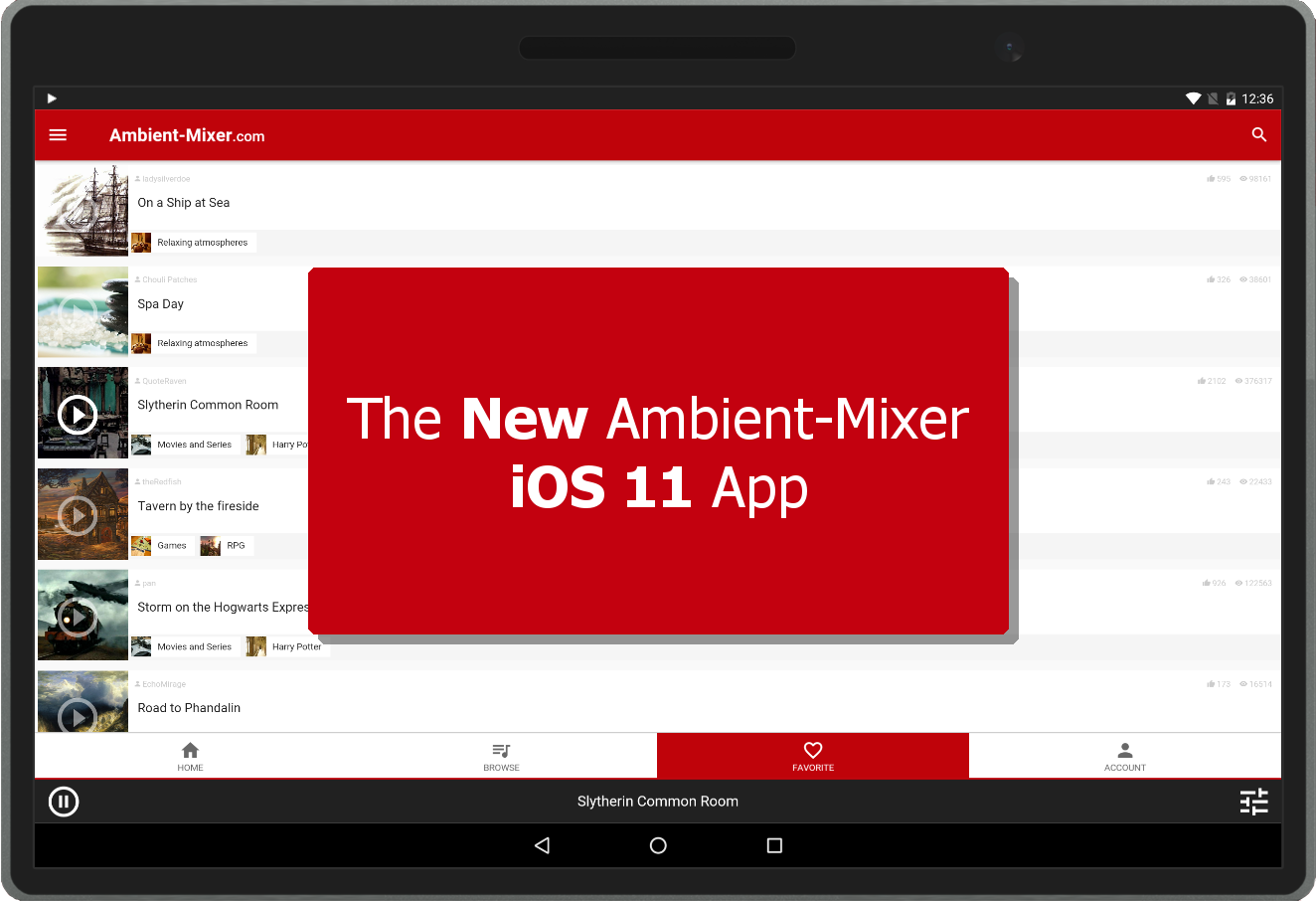 If you updated your Apple phone or tablet from iOS 10 to the new iOS 11, you may have noticed that many apps stopped working. This is due to a change that dropped the support of 32-bit applications on iOS 11. For more information, please check the official statement by Apple.
The ambient music mixer app of Ambient-Mixer.com was also affected by this, at least for updated iPhones, iPods and iPads. Apple devices running on iOS 10 and older as well as Android devices are not affected by this. Nonetheless, this leads us to present to you: our new and improved ambient mixer app for iOS 11!
In this article, we will tell you everything you need to know about the app, new and old features and much more.
The New iOS 11 App
You're impatient and want to get to the juicy bits first? Then check out the following paragraph. There, we summarized the most important things about the new app. Afterwards, we will go more in-depth about the situation that lead to the new release, the consequences, and other useful information.
All You Need To Know – In Short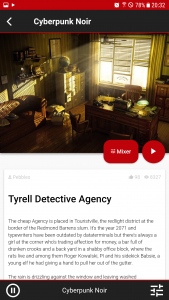 Here's a brief overview (tl;dr) of the new release of the Ambient Mixer mobile app:
The old Ambient Mixer apps only work for devices with iOS 10 and older. The support for these apps ended with Apple's update to iOS 11.
The Android apps are unaffected by this change, but there will be a new Android app soon as well.
The new app is a preview app that will provide you with the core features of the old app. Soon, all old features will be introduced in this app as well.
The new app will soon be able to do what only owners of the old paid app could do: save changes to a mix permanently.
NEW: Sounds now also play when the app is run in the background!
→ Get the app from the Apple App Store
All You Need To Know – In Detail
Now that you know the major things that lead to the new release, let us talk about the new mobile application in more detail.
The Technicalities
In September 2017, Apple updated its mobile operating system iOS from version 10 to version 11. With this change, all 32-bit apps stopped working. This forced app developers like Ambient-Mixer.com to either dump or update the existing apps or to provide new and improved and most importantly fully supported ones. For our ambient noise mixer app, we decided to go the latter approach and can now proudly present to you the preview version of our new iOS app!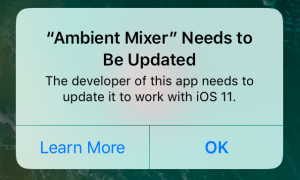 Of course, the old iOS apps (both the paid and free version) still work on devices that still run on iOS 10 and older. Likewise, our apps for all devices running on Android still work. On the long run, however, we plan on releasing our new app for all Apple and Android devices, so stay tuned!
Our Motivation
The aforementioned changes lead to many discussions in our team. Back when we developed the old Ambient Mixer app, the money we earned from the paid version was nearly enough to cover the costs we had for developing the apps. Thus, we had two choices:
Let the app go extinct and only work for "old" Apple devices (iOS 10 and older).
Or invest money again to provide our users, you, with a new application that will work for newer mobile devices as well.
By this point, it is obvious that we chose the latter. We love this project and get so much positive feedback from our users. Thus, we decided to go the big step of producing a new app. And what do you do when you make something new? That's right: you make it even better! And that's what we did!
About The New App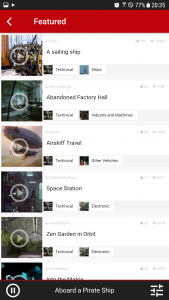 As mentioned above, the current version (as of September 2017) of our app is a preview version. This means that not all features that have been present in the old app have already been implemented. Yet. They will come to the new app soon. What is new is that this app is developed for 64-bit processors as well.
Another novelty about the new iOS app is that one certain feature that has, up to now, only been available to users of the paid app, will soon be available for everyone! In the old, free app, users haven't been able to save any changes they have done to a mix. Thus, the changes were only temporarily. Only users that had the paid app could save their changes permanently. In the new and improved app, everyone will be able to do this – for free!
In addition, we have finally implemented a feature that has been requested by many users over the time: background playing. You can navigate away from the new app and do something else on your phone (chat, read, browse, play games) and it will keep playing. And there is more to come! Once all features of the old app are available in the new one, we will work on introducing completely new features!
Overview Of The Changes
To sum up, the changes between the new and the old app, check this table:
Old App
New App
Available for

iOS 11 & older
soon: Android

Listening to mixes

Make temporary changes
on a mix

Make permanent changes
on a mix

only in the paid version

Log in to your account

Night Timer

Sounds play in the background

Processor

32-bit

64-bit
If you have any questions for us, don't hesitate to contact us using our contact e-mail address!
We see a potential problem that users who have recently bought the paid app now feel a bit fooled by paying for something recently that is now free. We are very thankful that you have supported us with your payment. Without this the new app would not exist. To avoid this in the future, we discontinue the paid app and combine the current features in one app. If you have read the whole article with all the explanations and still feel like you prefer some compensation, please send us an e-mail and we will see what we can do.