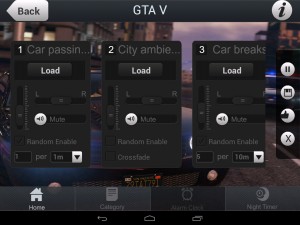 If you are using Ambient-Mixer.com already, you know about the many things you can do here. If not, you should definitely check out the site and our video tutorial.
However, there is an alternative to entering the website using your mobile phone: the Ambient Mixer App!
About the Ambient Mixer Mobile App
The Ambient Mixer app is available for Android as well as iOS devices like the iPhone, iPad, and iPod. All you need for the app to function properly is an internet connection or wi-fi.
Just like on the website, you can browse the huge, user-created collection of ambient background mixes with different themes and listen to your favorites.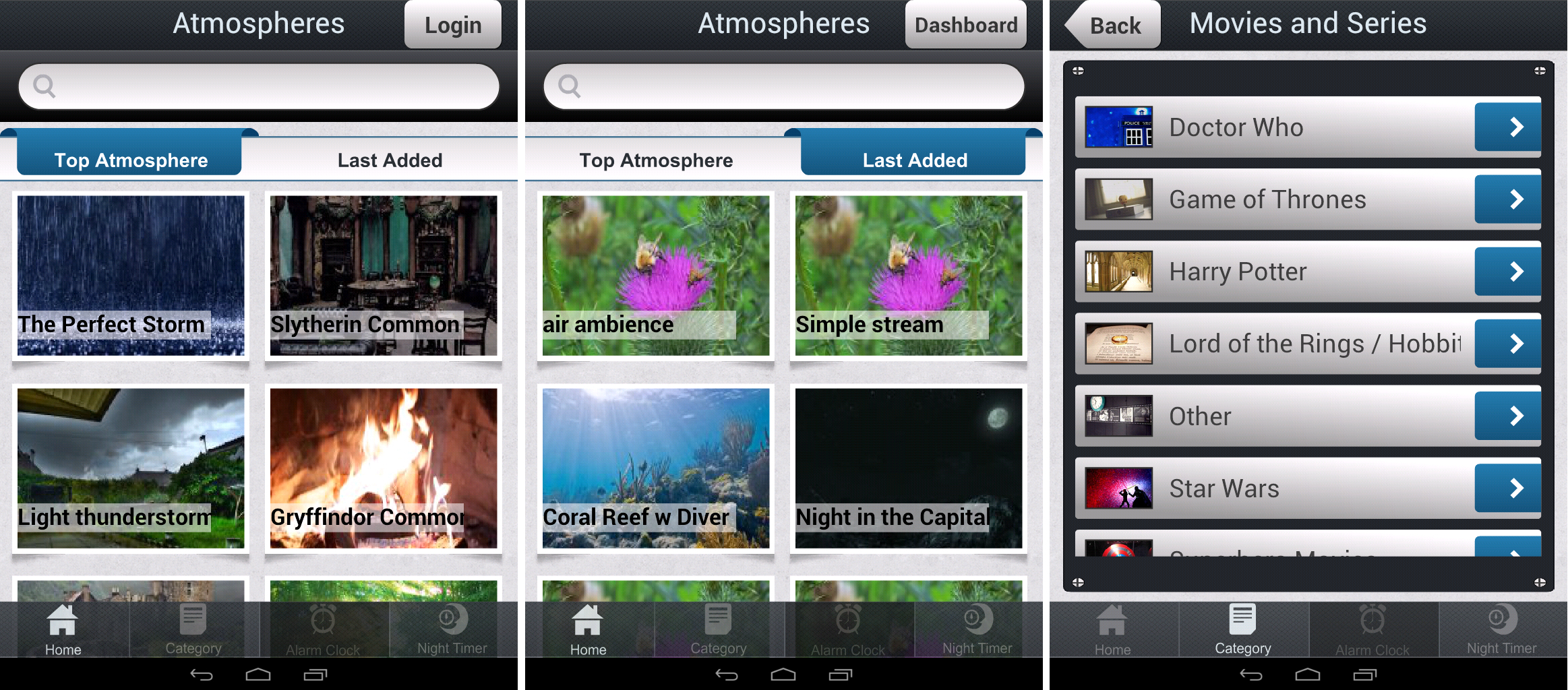 When you created an account either on the app or on the Ambient Mixer website, you will be able to log in to your account from the app anytime. Then, the atmospheres you created, the sound files you uploaded for usage, and voted atmospheres can be browsed as well.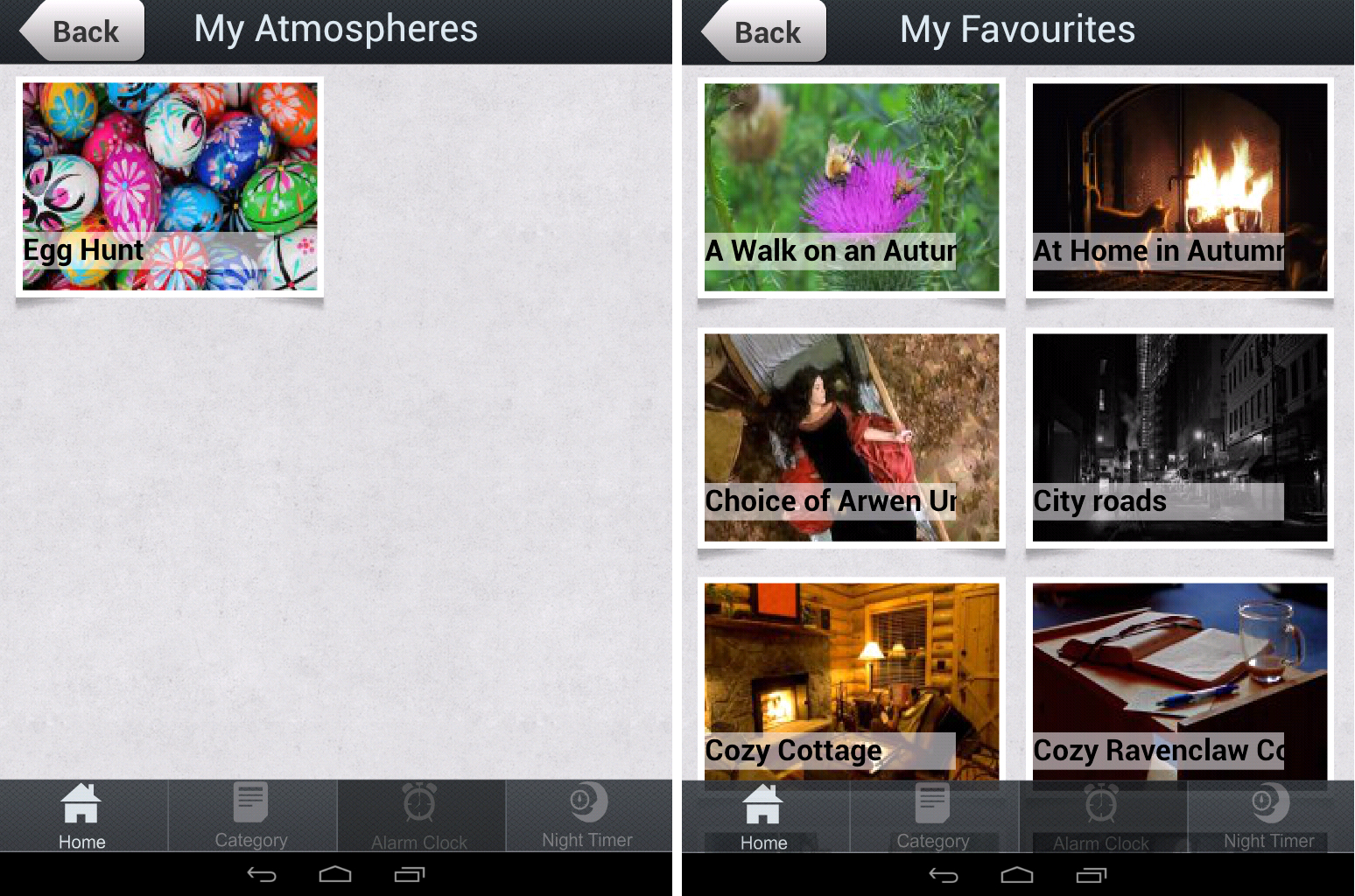 The main purpose of this app is for you to be able to use it without being glued to your computer screen. Thus, of course you can listen to the mixes without any problem using the app.
Just as in the web version, the mixes can be altered and changed. Yet, those changes can not be saved. You even have the option of recording your sound sound sample with your device and using it for your altered mix. However, uploading a sound file from your phone is not possible.

Of course you can also create your own (temporary) ambient mix from scratch by using the "Create a new atmosphere template". It can be found in the categories as the very first one under "Other Atmospheres."
Another feature provided with the app that is not part of the actual Website service is a sleep or "Night Timer". If you are using soothing ambient sounds to fall asleep, you surely do not want to wake up to the battery of your tablet or phone completely drained. Thus, you set the night timer for 19 minutes, 45 minutes, 2 hours, or however long you assume you will take to fall asleep and the ambient mix playing will stop automatically when the time is up.
The Paid Version
However, there is one feature that isn't available in the free version of the app. While you can tweak the mix you are listening to with the free version, saving the settings is not possible. You can only temporarily listen to your altered mix.
The paid version, however – available for $ 4,99 (iOS) or $ 4,73 (Android) – allows the user to save changes made to an ambient mix just like the website service does.
How to get it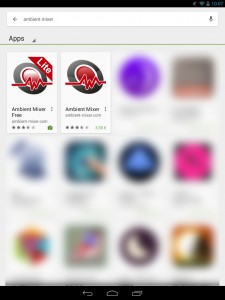 Depending on what phone (or tablet) you are using, the app can be downloaded from the corresponding app store. iOS and Apple users can get the app from iTunes, for example. The Android app, however, is available via Google Play.
 What you have to do on Ambient-Mixer.com
However versatile and useful the mobile app may be, a few things still have to be handled using the web service of the Ambient Mixer:
Uploading your own sound files
Creating an atmosphere from scratch
Saving changes done to an Ambient Mix (available on paid app)
Downloading an Ambient Mix as an MP3