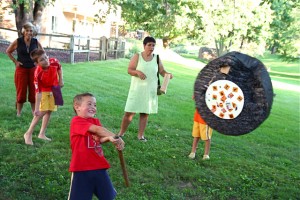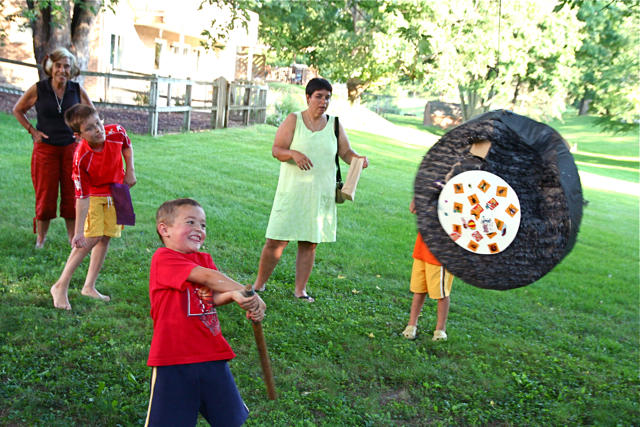 Are you planning a party for your son, nephew, or little brother? Then selecting a theme can be rather difficult at times. Either you can't find anything fitting for the little rascals, or you have simply too many ideas to choose from. We can not help with deciding on one of many ideas, unfortunately, but we can certainly help with the first problem.
Thus, we have collected some party ideas for boys all you party planners can get some inspiration from! If you find something fun that the little man likes as well, the festivity will, for sure, become unforgettable for the guests and everyone involved.
Superheroes
Who didn't dream of becoming a superhero when they were a child – no matter if boy or girl? And doesn't a little hero sleep in every one of us? Pick your little boy's favorite superhero as a party theme, may it be Batman, Superman, Spiderman, or Captain America.
Of course, you can also turn your little rascal and his friends in their very own types of superheroes, letting them choose their names and superpowers, design their costumes and logos, and fight crimes and evil in your backyard.
Pirates
While superheroes stand on the good side of the law, pirates start their adventures as the baddies. And yet, it is still a common and popular theme for boys, may it be for books to read or movies to watch. Why not use it for a party as well then!
A pirates themed party offers a lot of possibilities for decoration and food. Fish sticks and flags with skull and bones are just as important as different party games. Finding hidden treasures or capturing a rival ship or flag are great games that can be played outside as well as inside.
Monsters
A horror party would be a bit much for many children, but monsters are still a big part of a children's life. Monsters Inc. and Where The Wild Things Are are great examples for movies and books that turned monsters into friends – and maybe your little boy wants to be a monster too? Give him the opportunity with a monstrous party with costumes, and slimy and slippery treats.
Space
While many boys want to be firefighters or police officers when they grow up, another very popular career aspiration for a little boy is to become an astronaut. Unfortunately, that is not possible in many cases, but you can let your youngster come a bit closer to his wish by hosting a party from outer space.
Decorations can be held either to represent the interior of a futuristic space ship or the vastness of space. Let the boys explore space in different games or fight against hostile aliens.
Knights and Dragons
Inspired by many fairy tales, a medieval party revolving around renowned knights and dragons can bring your little boys a lot fun as well. In many party games, the small guests can rescue fair maidens and fight against bloodthirsty dragons. And once every enemy is slain and every princess rescued, the hungry stomachs can be filled with sausages and bread roasted over a big open fire.
Science
Parties are fun! But that doesn't man that you can't also learn something while having fun. Many scientific themes for children can be easily transformed into a party with an educational touch. Aspiring marine biologist will like learning new things about the ocean, while small astronomers may want to learn more about space and the star signs. If you take a trip into the nature, you can also guide a little tour through a forest and tell the small adventurers about different trees and insects.