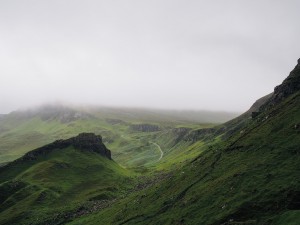 March is a month with many holidays. The most prominent one is Easter that usually takes place either in late March or early April. One that has it's origins in a Western country and is gaining more and more popularity outside the country it first was celebrated in. Of course we are talking about St. Patrick's Day!
No matter if you are of Irish decent and want to celebrate this national holiday traditionally, or whether you like the parades and green clothes (and basically green everything), we have selected some ambient noise mixes and ASMR tracks that revolve around the "Green Island".
The Sound Of Ireland
Of course there is not just one sound of Ireland. This European country with it's rich history and even richer lore is known for many different treats, customs, instruments, … We can, sadly, not capture the whole beauty of Ireland in just one piece of music. Thus, we made the following list that should contain something for every lover of Ireland and the Irish myths and culture.