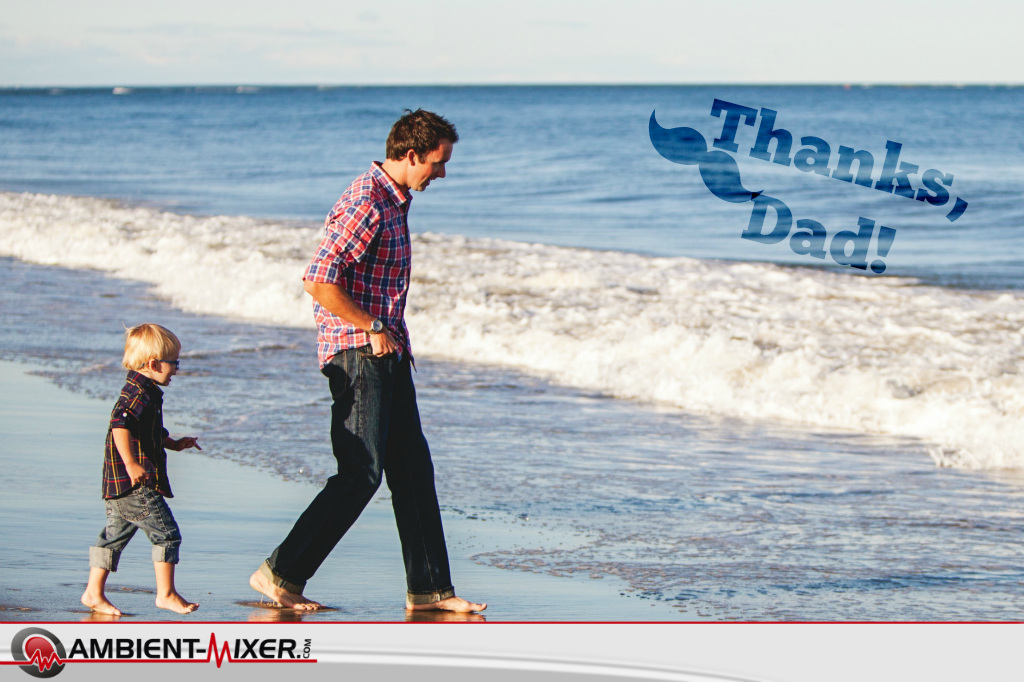 June 19th marks father's day in the United States. Time to tell our dad's, stepdad's and other male father figures in our lives how grateful we are!
In honor of this day, we have had a look at the history of father's day, the traditions and (naturally) on some ambient noise mixes for "real men" – or tough women, we're not judging. 😉
The History Of Father's Day
This special day on which we honor our fathers is a relatively new holiday. More precisely, it was introduced in the early 20th century as an equivalent for Mother's Day. It is typically "celebrated" on the third Sunday in June, however the date varies throughout several countries. After some failed attempts to establish Father's Day as a holiday, the day was finally acknowledged and written in law in 1972.
Father's Day is, however, no federal holiday, which means that businesses and stores operate just like on any other Sunday of the year.
For a more extensive history, check out our full article about the history of father's day.
Father's Day Traditions
Just as the dates differ, the traditions and customs around this day are very diverse. Yet, they are quite similar to Mother's Day traditions.
Giving Father's Day presents such as sports equipment, electronic gadgets and the like
Giving cards or writing letters
BBQ's and other outdoor activities
Taking your father out to dinner
Being outdoors is a dominant theme in many Father's Day traditions all over the world. It is very common to take an extended hiking trip with your father. In Germany, for example, Father's Day is often celebrated by all men, father or not, by taking a hiking tour with a small cart that contains beer and music to celebrate "being a man".
Ambient Mixes For "Real Men"